Pennsylvania court to hear objections to church abuse report
Legal Compliance
Pennsylvania's highest court on Friday decided against immediately releasing an investigative grand jury's report into allegations of decades of child sexual abuse in six Roman Catholic dioceses, instead saying it would hear arguments from priests and others that making it public would violate their constitutional rights.

The state Supreme Court gave lawyers for those who object to being named in the nearly 900-page report and want to prevent its disclosure until Tuesday to lay out their arguments in writing, and the attorney general's office until July 13 to respond.

Attorney General Josh Shapiro has said he wants the report made public as soon as possible, noting that unindicted people who were cited in the report in a way that "could be construed as critical" were given an unrestricted right to file responses that are expected to be released along with the report. His spokesman declined comment on the court orders.

More than two dozen current and retired members of the clergy have argued to the court that the report is replete with errors and mischaracterizations that would violate their constitutional rights to due process and to protect their reputations.
Related listings
Legal Compliance

07/04/2018

It can start with a couple of traffic tickets. Unable to pay the tickets right away, a driver becomes saddled with late fees, fines and court costs. Soon, the driver may be taken off the road indefinitely.More than 40 states allow the suspension of d...

Legal Compliance

06/27/2018

The Supreme Court on Tuesday upheld President Donald Trump's ban on travel from several mostly Muslim countries, rejecting a challenge that it discriminated against Muslims or exceeded his authority. The 5-4 decision Tuesday is the court'...

Legal Compliance

06/24/2018

The Supreme Court says police generally need a search warrant if they want to track criminal suspects' movements by collecting information about where they've used their cellphones. The justices' 5-4 decision Friday is a victory for...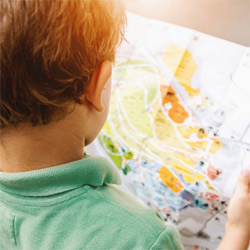 New York Commercial Litigation Law Firm - Woods Lonergan PLLC
Founded in 1993 by Managing Partner James F. Woods, Woods Lonergan PLLC has built a strong reputation as a resourceful and industrious firm that provides clients with clear, concise, and straightforward answers to their most challenging legal issues. Partner Lawrence R. Lonergan, who joined the firm in 2008, has been a friend and colleague to Mr. Woods for over 40 years and shares the same business philosophy. Woods Lonergan PLLC's collective experience and expertise enables the firm to expeditiously and effectively analyze the increasing challenges clients face in an evolving business and legal world, in many instances, avoiding unnecessary time and expense to our clients. Our mission is simple: provide cutting-edge expertise and sound advice in select areas of the law for corporate and business clients. We thrive on providing each client with personalized attention, forceful representation, and a collaborative team effort that embraces collective knowledge.