Drivers challenge license suspensions for unpaid court debt
Legal Compliance
It can start with a couple of traffic tickets. Unable to pay the tickets right away, a driver becomes saddled with late fees, fines and court costs. Soon, the driver may be taken off the road indefinitely.

More than 40 states allow the suspension of driver's licenses for people with unpaid criminal or traffic court debt.

But now, advocates across the country are pushing to change that, arguing that such laws are unconstitutional because they unfairly punish poor people and violate due process by not giving drivers notice or an opportunity to show they cannot afford to pay the fees.

Lawsuits have been filed in at least five states over the past two years.

"It's not that I don't want to take care of what I owe. I really wish I could," said Brianna Morgan, a single mother from Petersburg, Virginia, who hasn't had a license in three years because she owes more than $400 in traffic fines and court costs from traffic violations and a disorderly conduct citation.

"I really don't have a way to pay it," said Morgan, who supports herself and her three children on a monthly disability check.

Advocates had a victory this week in Tennessee, where a federal judge ruled that a law that allows the state to revoke the licenses of low-income people with unpaid court debt from past criminal convictions is unconstitutional.

U.S. District Judge Aleta Trauger called the law "powerfully counterproductive" and ordered Tennessee to stop revoking licenses and to reinstate the licenses of people who had theirs revoked due solely to nonpayment of court fees.
Related listings
Legal Compliance

06/27/2018

The Supreme Court on Tuesday upheld President Donald Trump's ban on travel from several mostly Muslim countries, rejecting a challenge that it discriminated against Muslims or exceeded his authority. The 5-4 decision Tuesday is the court'...

Legal Compliance

06/24/2018

The Supreme Court says police generally need a search warrant if they want to track criminal suspects' movements by collecting information about where they've used their cellphones. The justices' 5-4 decision Friday is a victory for...

Legal Compliance

06/22/2018

The Supreme Court on Thursday wiped away a $300,000 fine and other sanctions against a financial adviser known for his "Buckets of Money" retirement strategy. The court said the administrative law judge who ruled against Raymond Lucia of California w...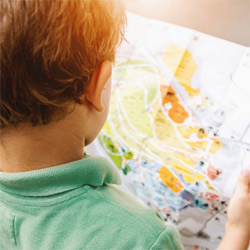 New York Commercial Litigation Law Firm - Woods Lonergan PLLC
Founded in 1993 by Managing Partner James F. Woods, Woods Lonergan PLLC has built a strong reputation as a resourceful and industrious firm that provides clients with clear, concise, and straightforward answers to their most challenging legal issues. Partner Lawrence R. Lonergan, who joined the firm in 2008, has been a friend and colleague to Mr. Woods for over 40 years and shares the same business philosophy. Woods Lonergan PLLC's collective experience and expertise enables the firm to expeditiously and effectively analyze the increasing challenges clients face in an evolving business and legal world, in many instances, avoiding unnecessary time and expense to our clients. Our mission is simple: provide cutting-edge expertise and sound advice in select areas of the law for corporate and business clients. We thrive on providing each client with personalized attention, forceful representation, and a collaborative team effort that embraces collective knowledge.