PA mail-in voting law gets beaten up on GOP campaign trail
Legal Compliance
Election integrity and Pennsylvania's mail-in voting law are prominent subjects in the state's Republican primary contest for an open state Supreme Court seat, as Donald Trump continues to baselessly claim that the 2020 election was stolen.

This year, two GOP primary rivals for the state Supreme Court seat in Tuesday's primary election are signaling their disapproval of Pennsylvania's expansive mail-in voting law.

In one appearance last month, Carolyn Carluccio, a Montgomery County judge, called the mail-in voting law "bad" for the state and for faith in elections. She suggested elections are too "secretive" and promised that if the law comes before the high court "I'm going to be happy to take a look at it."

Meanwhile, Patricia McCullough, a judge on the statewide Commonwealth Court, repeatedly highlights her rulings in election-related cases, including voting to throw out the mail-in voting law.

"Election integrity, that seems to be like the most important issue to the people right now," McCullough told an interviewer on public access television in Erie last month.

Both parties will pick a high court nominee to run in November's general election. The state's highest court currently has four justices elected as Democrats and two as Republicans. The seat is open following the death of Chief Justice Max Baer last fall.

Allegations about election fraud and opposition to Pennsylvania's mail-in voting law have persisted in Republican primaries in 2021 and 2022, demonstrating just how influential Trump's extreme and baseless election claims are to the GOP campaign trail.

In last year's governor's race, for instance, every candidate in the GOP's nine-person field vowed to repeal the 2019 law that established no-excuse mail-in voting in Pennsylvania.

A third Republican-backed challenge to the mail-in voting law is pending in state courts, while Republicans have repeatedly gone to court to try to ensure that ballots cast by legal, eligible voters are thrown out for technical errors, like a missing envelope, signature or date.
Related listings
Legal Compliance

04/29/2023

A federal judge overseeing the New Orleans Roman Catholic bankruptcy recused himself in a late-night reversal that came a week after an Associated Press report showed he donated tens of thousands of dollars to the archdiocese and consistently ruled i...

Legal Compliance

04/27/2023

A woman accused with her husband of living in Hawaii under the stolen identities of dead babies will remain behind bars pending their trial, a U.S. magistrate judge ruled Wednesday.According to prosecutors, Walter Glenn Primrose and Gwynn Darle Morri...

Legal Compliance

03/12/2023

Newly released video in Oregon shows a defendant escaping from courthouse seconds after sheriff's deputies remove his shackles.The defendant Edi Villalobos Jr. was appearing in court in the Portland suburb of Hillsboro on Feb. 27 for jury selec...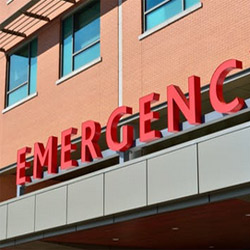 Nicholas C. Minshew - Minshew & Ahluwalia LLP
<Nicholas C. Minshew, Attorney at Law, concentrates his practice in the area of Family Law including divorce, separation, child support, child custody, alimony, division of property, separation agreements, domestic violence, prenuptial agreements, and child support enforcement & modification. Mr. Minshew provides legal services to clients in Washington, D.C., and throughout Maryland, including Montgomery County, Frederick County, and Prince George's County.

Mr. Minshew obtained his Juris Doctorate degree from the American University, Washington College of Law in 2000, where he worked as an editor for the Administrative Law Review. After receiving his law degree, Mr. Minshew worked as an attorney for the global law firm of Morgan, Lewis & Bockius LLP, and for Leonard Street & Deinard LLP representing companies in Federal proceedings. During that time, Mr. Minshew redirected his focus to provide legal services directly to individuals and families.