Court asked to toss more cases tied to drug lab scandal
Legal Compliance
Massachusetts' highest court is set to hear arguments in a case sparked by the misconduct of a former chemist who authorities say was high almost every day she worked at a state drug lab for eight years.

The American Civil Liberties Union of Massachusetts and the state's public defender agency will ask the Supreme Judicial Court on Tuesday to order the dismissal of all convictions that relied on evidence from the drug lab during Sonja Farak's tenure.

Prosecutors already have agreed to dismiss thousands of cases tainted by Farak, who pleaded guilty in 2014 to stealing cocaine from the lab and was sentenced to 18 months behind bars.

The ACLU and Committee for Public Counsel Services also are asking the court to establish protocols for instances of misconduct.
Related listings
Legal Compliance

05/01/2018

Arkansas officials asked the state's highest court on Monday to allow them to enforce a voter ID law in the May 22 primary despite a judge blocking the measure and calling it unconstitutional.Secretary of State Mark Martin asked the Arkansas Supreme ...

Legal Compliance

04/22/2018

Court officials in northwestern Indiana's Lake County plan to switch next month to an online filing system that's already used by nearly three-quarters of Indiana's counties.Lake County's circuit and superior courts will switch May 21 to the Odyssey ...

Legal Compliance

04/11/2018

Retailers are hoping for a resolution this year from the Supreme Court, which hears arguments Tuesday in a decades-old dispute: Whether companies must collect sales tax on items sold in a state where they don't have a store or other building.If the c...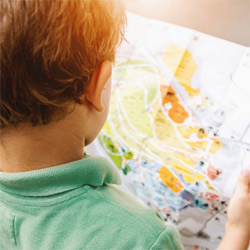 New York Commercial Litigation Law Firm - Woods Lonergan PLLC
Founded in 1993 by Managing Partner James F. Woods, Woods Lonergan PLLC has built a strong reputation as a resourceful and industrious firm that provides clients with clear, concise, and straightforward answers to their most challenging legal issues. Partner Lawrence R. Lonergan, who joined the firm in 2008, has been a friend and colleague to Mr. Woods for over 40 years and shares the same business philosophy. Woods Lonergan PLLC's collective experience and expertise enables the firm to expeditiously and effectively analyze the increasing challenges clients face in an evolving business and legal world, in many instances, avoiding unnecessary time and expense to our clients. Our mission is simple: provide cutting-edge expertise and sound advice in select areas of the law for corporate and business clients. We thrive on providing each client with personalized attention, forceful representation, and a collaborative team effort that embraces collective knowledge.