Retailers hope for certainty as Supreme Court hears tax case
Legal Compliance
Retailers are hoping for a resolution this year from the Supreme Court, which hears arguments Tuesday in a decades-old dispute: Whether companies must collect sales tax on items sold in a state where they don't have a store or other building.

If the court backs government officials who say they're losing billions of dollars in uncollected taxes, thousands of small companies could be forced to start charging their out-of-state customers for them. Some businesses fear that could alienate customers used to tax-free shopping. On the other side: Retailers who do collect sales tax and believe those who don't have an unfair advantage.

The justices will hear online retailers Wayfair, Overstock.com and Newegg challenging a South Dakota law enacted last May requiring out-of-state retailers that have sales of more than $100,000 or over 200 transactions a year in the state to collect sales tax. Their decision could have national implications on e-commerce, although Congress can pass legislation afterward that broadens or narrows the law.

It's not only about the money, says Stephanie Harvey, owner of exit343design in Conshohocken, Pennsylvania. There are more than 10,000 sales tax jurisdictions in the United States: 35 states, the District of Columbia, counties and municipalities.

"Adding this sales tax isn't just about the tax itself — it's about the cost of time to navigate and file (taxes) or the additional expense of hiring someone to do so on behalf of the business," says Harvey, whose design and printing company has an online store and sells merchandise to other retailers.

The justices are likely to rule by June on whether to overturn a 1992 decision, Quill v. North Dakota, that said companies cannot be forced to collect sales tax from customers in a state where they don't have a physical presence like a store or distribution center. Collecting tax from online sales hasn't been a question for big online retailers like Walmart or Macy's since they have physical stores in most or all states. They also have accounting systems and financial staffs to handle the work.

Small retailers have software options to help collect taxes and do the administrative work, but it's an added cost. Whether it's worth it may depend on how much revenue a seller gets from other states. The most comprehensive software can work with the programs retailers use to process sales transactions. The software sellers determine the correct sales tax rate and submit payments and reports to tax authorities.
Related listings
Legal Compliance

03/24/2019

A man accused of killing the mother of his child in Milwaukee is due in court. WITI-TV reports that 34-year-old Dariaz Higgins has a preliminary hearing scheduled Monday.Higgins is accused of fatally shooting 24-year-old Sierra Robinson and wounding ...

Legal Compliance

03/20/2019

The Supreme Court on Wednesday directed a lower court to take another look at a lawsuit that involved Google and privacy concerns and ended in a class-action settlement.The high court said in an unsigned opinion that a lower court should address whet...

Legal Compliance

03/18/2019

The Supreme Court will consider banning non-unanimous juries in criminal cases in Louisiana, the only state that still allows them.The justices said Monday they will hear an appeal from a man who was convicted of second-degree murder by a jury's 10-2...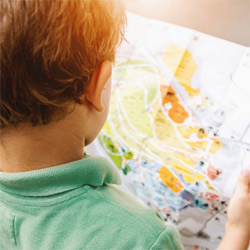 New York Commercial Litigation Law Firm - Woods Lonergan PLLC
Founded in 1993 by Managing Partner James F. Woods, Woods Lonergan PLLC has built a strong reputation as a resourceful and industrious firm that provides clients with clear, concise, and straightforward answers to their most challenging legal issues. Partner Lawrence R. Lonergan, who joined the firm in 2008, has been a friend and colleague to Mr. Woods for over 40 years and shares the same business philosophy. Woods Lonergan PLLC's collective experience and expertise enables the firm to expeditiously and effectively analyze the increasing challenges clients face in an evolving business and legal world, in many instances, avoiding unnecessary time and expense to our clients. Our mission is simple: provide cutting-edge expertise and sound advice in select areas of the law for corporate and business clients. We thrive on providing each client with personalized attention, forceful representation, and a collaborative team effort that embraces collective knowledge.