Veterans home COVID-19 outbreak results in $58M settlement
Law Review
A federal judge has approved a nearly $58 million settlement in a class-action lawsuit filed in response to the deaths of dozens of veterans who contracted COVID-19 at a Massachusetts veterans home.

"It was with heavy hearts that we got to the finish line on this case," Michael Aleo, an attorney for the plaintiffs said Tuesday, the day after the settlement was approved by a judge in U.S. District Court in Springfield.

The coronavirus outbreak at the Soldiers' Home in Holyoke in the spring of 2020 was one of the deadliest outbreaks at a long-term care facility in the U.S.

Attorneys for the plaintiffs said 84 residents died and roughly the same number were sickened. A total of 164 plaintiffs include veterans who tested positive for the disease and survived as well as the families of those who died. Several of the veterans who survived COVID-19 have died of other causes since the lawsuit was filed, Aleo said.

"The families are thankful that we've been able to bring this case to a conclusion," Aleo said. "Trying the case would have taken years."

The original settlement amount announced in May was $56 million, but that was increased to about $58 million with the addition of three additional plaintiffs, he said.

The families of veterans who died will receive a minimum of $400,000 each, while veterans who contracted the disease and survived will receive a minimum of $10,000 under the settlement's terms.
Related listings
A federal judge has refused to dismiss a lawsuit against Democratic Gov. John Carney over Delaware's requirement for political balance on its courts.Friday's ruling is the latest in a long-running legal battle over a "major-party&rd...

The New Mexico Supreme Court has upheld an appeals court's judgment that ordered a man to pay $74,000 restitution to the state Game and Fish Department for poaching a trophy mule deer buck in December 2015. The restitution included $20,000 for ...

South Carolina's Senate debate on an abortion ban that would no longer include exceptions for pregnancies caused by rape or incest started Wednesday with the chamber's three Republican women taking a stand against a bill they said doesn&r...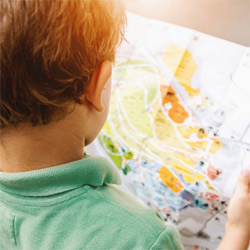 St. Louis Missouri Criminal Defense Lawyer
A National Presence with clients all over the country. For years, The Law Offices of John M. Lynch, LLC, has been committed to providing clients with the attentive service and the strong representation needed to resolve complex criminal defense, personal injury and general litigation issues. And we have achieved and unparalleled level of success. Our St. Louis trial lawyers aggressively defend state and federal cases involving drug crimes, white collar crimes, violent crimes, DWI and other crimes in the St. Louis area and beyond. As our motto states, YOUR SOLUTION BEGINS WITH US. Call us today for your free consulation!"

Any federal crime allegation or arrest can change your life. The consequences for a conviction are severe, including the possibility of fines, property forfeiture, prison time and other punishments. Aggressive representation is needed to defend against charges at the federal level. The Law Offices of John M. Lynch, LLC, offers experienced federal criminal defense for clients in St. Louis, St. Charles and surrounding communities in Missouri, Illinois and the nation. Our law firm has a proven record of success for cases involving serious federal charges.