North Dakota man loses appeal in a New Mexico poaching case
Law Review
The New Mexico Supreme Court has upheld an appeals court's judgment that ordered a man to pay $74,000 restitution to the state Game and Fish Department for poaching a trophy mule deer buck in December 2015.

The restitution included $20,000 for the out of season killing done without a license plus $54,000 reimbursement to the department for the extensive investigation required for the case.

A hotline tip to the Game and Fish began the investigation after a headless deer carcass was found near Lindrith, New Mexico.

Conservation officers went to the scene and located the stashed head and trophy antlers.

Officers set up around-the-clock surveillance and said Cody W. Davis of Arnegard, North Dakota was seen retrieving the head four months later.

Game and Fish officials said Davis led the surveilling officers to the Rio Grande where he allegedly dumped the trophy head in the river.

The head was eventually found downstream about two weeks later.

Officers then worked with the North Dakota Game and Fish Department and the U.S. Fish and Wildlife Service to serve a search warrant on Davis.
Related listings
South Carolina's Senate debate on an abortion ban that would no longer include exceptions for pregnancies caused by rape or incest started Wednesday with the chamber's three Republican women taking a stand against a bill they said doesn&r...

In Mexico, a long list of nonviolent crimes — such as home burglary and freight and fuel theft — bring automatic pretrial detention, with no bail or house arrest allowed.Mexico's Supreme Court is expected to rule soon on that &ldquo...

An attempt by the Loudoun County School Board to shut down a grand jury investigating the school system's handling of two sexual assaults was rejected Friday by the Supreme Court of Virginia.The high court upheld a ruling in July by a circuit c...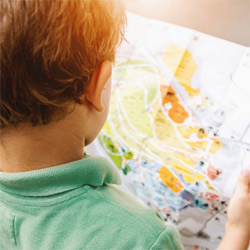 St. Louis Missouri Criminal Defense Lawyer
A National Presence with clients all over the country. For years, The Law Offices of John M. Lynch, LLC, has been committed to providing clients with the attentive service and the strong representation needed to resolve complex criminal defense, personal injury and general litigation issues. And we have achieved and unparalleled level of success. Our St. Louis trial lawyers aggressively defend state and federal cases involving drug crimes, white collar crimes, violent crimes, DWI and other crimes in the St. Louis area and beyond. As our motto states, YOUR SOLUTION BEGINS WITH US. Call us today for your free consulation!"

Any federal crime allegation or arrest can change your life. The consequences for a conviction are severe, including the possibility of fines, property forfeiture, prison time and other punishments. Aggressive representation is needed to defend against charges at the federal level. The Law Offices of John M. Lynch, LLC, offers experienced federal criminal defense for clients in St. Louis, St. Charles and surrounding communities in Missouri, Illinois and the nation. Our law firm has a proven record of success for cases involving serious federal charges.