Top EU court : Members can ban taxi services like UberPop
Law Review
The European Union's top court has ruled that member states can ban taxi services like UberPop without prior notification to the Commission.

The ruling came after France banned the UberPop service, which allowed drivers without a taxi license to pick up passengers, in 2014 to avoid unfair competition. A court in the French city of Lille then asked the European Court of Justice whether French authorities should have notified the Commission before passing the law.

The court said in a statement Tuesday that member states "may prohibit and punish the illegal exercise of a transport activity such as UberPop without having to notify the Commission in advance of" any laws penalizing such services. It's another blow for Uber after the ECJ ruled it should be regulated like a taxi company.
Related listings
Eleven states are asking the U.S. Supreme Court to hear Connecticut's appeal in the murder case of Kennedy cousin Michael Skakel and reinstate his conviction.The states filed a friend-of-the-court brief on Monday, saying a ruling in Connecticut's fav...

A Philippine senator who has taken refuge in the Senate to avoid an arrest order by President Rodrigo Duterte asked the Supreme Court on Thursday to declare the order illegal and called on the military to defy it.Sen. Antonio Trillanes IV, Duterte's ...

The California Supreme Court on Thursday made it easier for some immigrant children who are abused or abandoned by a parent to seek a U.S. visa to avoid deportation in a ruling that advocates said would help thousands of children.State judges cannot ...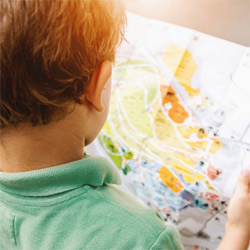 New York Commercial Litigation Law Firm - Woods Lonergan PLLC
Founded in 1993 by Managing Partner James F. Woods, Woods Lonergan PLLC has built a strong reputation as a resourceful and industrious firm that provides clients with clear, concise, and straightforward answers to their most challenging legal issues. Partner Lawrence R. Lonergan, who joined the firm in 2008, has been a friend and colleague to Mr. Woods for over 40 years and shares the same business philosophy. Woods Lonergan PLLC's collective experience and expertise enables the firm to expeditiously and effectively analyze the increasing challenges clients face in an evolving business and legal world, in many instances, avoiding unnecessary time and expense to our clients. Our mission is simple: provide cutting-edge expertise and sound advice in select areas of the law for corporate and business clients. We thrive on providing each client with personalized attention, forceful representation, and a collaborative team effort that embraces collective knowledge.