Supreme Court won't get involved in Prophet Muhammad ad case
Law Review
The Supreme Court is declining to get involved in a dispute that began when a group tried to have Washington transit officials display an ad with a provocative cartoon of the Prophet Muhammad.

The justices said Monday they would not get involved in the case.

The Texas-based American Freedom Defense Initiative in 2015 submitted an ad that depicted a sword-wielding Prophet Muhammad saying: "You can't draw me!" Muslims generally believe any physical depiction of the Prophet Muhammad is blasphemous. The cartoon won a contest the group sponsored.

After the ad was submitted, the Washington Metropolitan Area Transit Authority's board of directors voted to temporarily suspend all issue-oriented advertisements on the region's rail and bus system.
Related listings
The University of Wyoming is planning a $10 million expansion to its law school that coincides with the college's centennial celebration next year.The Laramie Boomerang reported Thursday that the renovation to the College of Law is expected to be com...

Two students suspected of opening fire at their school are charged with over a dozen counts of murder and attempted murder as well as theft and arson, prosecutors said Wednesday.The charges came on the same day a memorial service was being held for t...

The Supreme Court decided Monday that one state cannot unwillingly be sued in the courts of another, overruling a 40-year precedent and perhaps, foreshadowing an argument over the viability of other high court decisions.The outcome left one dissentin...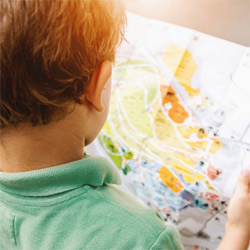 New York Commercial Litigation Law Firm - Woods Lonergan PLLC
Founded in 1993 by Managing Partner James F. Woods, Woods Lonergan PLLC has built a strong reputation as a resourceful and industrious firm that provides clients with clear, concise, and straightforward answers to their most challenging legal issues. Partner Lawrence R. Lonergan, who joined the firm in 2008, has been a friend and colleague to Mr. Woods for over 40 years and shares the same business philosophy. Woods Lonergan PLLC's collective experience and expertise enables the firm to expeditiously and effectively analyze the increasing challenges clients face in an evolving business and legal world, in many instances, avoiding unnecessary time and expense to our clients. Our mission is simple: provide cutting-edge expertise and sound advice in select areas of the law for corporate and business clients. We thrive on providing each client with personalized attention, forceful representation, and a collaborative team effort that embraces collective knowledge.