Students in Colorado shooting face murder, other charges
Law Review
Two students suspected of opening fire at their school are charged with over a dozen counts of murder and attempted murder as well as theft and arson, prosecutors said Wednesday.

The charges came on the same day a memorial service was being held for the one student who was killed in the May 7 shooting at the STEM School Highlands Ranch on May 7. Wight students were injured.

The accused gunmen, 18-year-old Devon Erickson and 16-year-old Alec McKinney, were arrested at the school and investigators say they opened fire inside using handguns.

The charges were listed in electronic court records. It wasn't clear if McKinney was being charged as an adult.

The celebration of 18-year-old Kendrick Castillo's life will be held at Cherry Hills Community Church in Highlands Ranch. The senior was just days from graduating when he was fatally wounded.

Castillo along with classmates Brendan Bialy and Joshua Jones are credited with helping minimize the bloodshed by charging at one of the suspects in a classroom.

According to Bialy, Castillo sprang into action against the shooter "and immediately was on top of him with complete disregard for his own safety." Jones said he was shot twice in the leg during the ordeal. Bialy said he was able to take the attacker's weapon.

All the injured students have been released from hospitals.
Related listings
The Supreme Court decided Monday that one state cannot unwillingly be sued in the courts of another, overruling a 40-year precedent and perhaps, foreshadowing an argument over the viability of other high court decisions.The outcome left one dissentin...

Vice President Mike Pence said Wednesday that the Trump administration intends to challenge the right of federal district courts to issue rulings blocking nationwide policies, arguing that such injunctions are obstructing President Donald Trump&rsquo...

Wisconsin Supreme Court Chief Justice Patience Roggensack has been re-elected to a third, two-year term leading the court.The court announced her re-election by fellow justices Tuesday. The result was public, but the vote was done in secret and the b...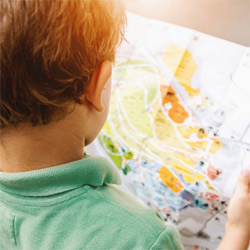 New York Commercial Litigation Law Firm - Woods Lonergan PLLC
Founded in 1993 by Managing Partner James F. Woods, Woods Lonergan PLLC has built a strong reputation as a resourceful and industrious firm that provides clients with clear, concise, and straightforward answers to their most challenging legal issues. Partner Lawrence R. Lonergan, who joined the firm in 2008, has been a friend and colleague to Mr. Woods for over 40 years and shares the same business philosophy. Woods Lonergan PLLC's collective experience and expertise enables the firm to expeditiously and effectively analyze the increasing challenges clients face in an evolving business and legal world, in many instances, avoiding unnecessary time and expense to our clients. Our mission is simple: provide cutting-edge expertise and sound advice in select areas of the law for corporate and business clients. We thrive on providing each client with personalized attention, forceful representation, and a collaborative team effort that embraces collective knowledge.