Spacey's lawyers returning to court in bar groping case
Law Review
A judge will consider motions filed by lawyers for Kevin Spacey, who's charged with groping an 18-year-old man on Nantucket in 2016.

The Oscar-winning former "House of Cards" actor won't be present for Thursday's hearing at Nantucket District Court.

Spacey's attorneys have been seeking to preserve phone and electronic records between the man — who says Spacey unzipped his pants and fondled him — and the man's girlfriend at the time. The assault allegedly occurred at a restaurant on the island off Cape Cod where the young man worked as a busboy.

Spacey pleaded not guilty in January to felony indecent assault and battery. His lawyers have called the accusations "patently false."

It's the first criminal case brought against Spacey after several sexual misconduct allegations crippled his career in 2017.
Related listings
North Carolina Republican legislators now want to give up on the law they approved two years ago that reduces the number of Court of Appeals judges from 15 to 12 as retirements and other vacancies arise.A state Senate judiciary committee Tuesday reco...

A historian who has spent years looking into the unsolved lynching of two black couples in rural Georgia more than 70 years ago hopes some answers may finally be within his grasp.A federal appeals court on Monday upheld a lower court ruling to unseal...

Europe's human rights court on Thursday ordered Italy to pay Amanda Knox financial damages for police failure to provide legal assistance and an independent interpreter during a long night of questioning following the Nov. 1, 2007 murder of her Briti...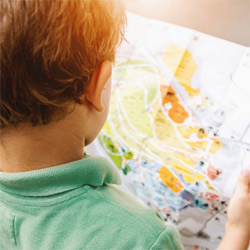 New York Commercial Litigation Law Firm - Woods Lonergan PLLC
Founded in 1993 by Managing Partner James F. Woods, Woods Lonergan PLLC has built a strong reputation as a resourceful and industrious firm that provides clients with clear, concise, and straightforward answers to their most challenging legal issues. Partner Lawrence R. Lonergan, who joined the firm in 2008, has been a friend and colleague to Mr. Woods for over 40 years and shares the same business philosophy. Woods Lonergan PLLC's collective experience and expertise enables the firm to expeditiously and effectively analyze the increasing challenges clients face in an evolving business and legal world, in many instances, avoiding unnecessary time and expense to our clients. Our mission is simple: provide cutting-edge expertise and sound advice in select areas of the law for corporate and business clients. We thrive on providing each client with personalized attention, forceful representation, and a collaborative team effort that embraces collective knowledge.