Europe court orders Italy to pay damages to Amanda Knox
Law Review
Europe's human rights court on Thursday ordered Italy to pay Amanda Knox financial damages for police failure to provide legal assistance and an independent interpreter during a long night of questioning following the Nov. 1, 2007 murder of her British roommate. But the court said there was insufficient evidence to support claims of psychological and physical mistreatment.

The European Court of Human Rights in Strasbourg, France, said in its ruling that Italy hadn't succeeded in proving that "the restriction of Ms. Knox's access to a lawyer ... had not irreparably undermined the fairness of the proceedings as a whole." It said Italy must pay Knox 18,400 euros ($20,000) in damages, costs and expenses.

"Ms. Knox had been particularly vulnerable, being a foreign young woman, 20 at the time, not having been in Italy for very long and not being fluent in Italian," the court noted.

After more than seven years of legal battles and flip-flop decisions, Knox was definitively acquitted of Meredith Kercher's murder by Italy's highest court in March 2015. But a damaging conviction and three-year sentence for falsely accusing a Congolese bar owner of the murder was confirmed, leaving a cloud over her acquittal.
Related listings
A federal appeals court has ordered a fourth attempt at mediation in a long-running dispute over the state of Maryland's treatment of its historically black colleges.The black colleges say the state has underfunded them while developing program...

Supreme Court Chief Justice John Roberts is using his annual report on the federal judiciary to highlight the steps the branch has taken to combat inappropriate conduct in the workplace.In December 2017, Roberts asked that a working group be put toge...

The Supreme Court is set to hear arguments about an exception to the Constitution's ban on being tried for the same offense. The outcome could have a spillover effect on the investigation into Russian meddling in the 2016 election.The justices are ta...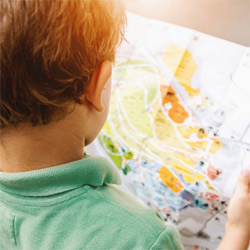 New York Commercial Litigation Law Firm - Woods Lonergan PLLC
Founded in 1993 by Managing Partner James F. Woods, Woods Lonergan PLLC has built a strong reputation as a resourceful and industrious firm that provides clients with clear, concise, and straightforward answers to their most challenging legal issues. Partner Lawrence R. Lonergan, who joined the firm in 2008, has been a friend and colleague to Mr. Woods for over 40 years and shares the same business philosophy. Woods Lonergan PLLC's collective experience and expertise enables the firm to expeditiously and effectively analyze the increasing challenges clients face in an evolving business and legal world, in many instances, avoiding unnecessary time and expense to our clients. Our mission is simple: provide cutting-edge expertise and sound advice in select areas of the law for corporate and business clients. We thrive on providing each client with personalized attention, forceful representation, and a collaborative team effort that embraces collective knowledge.