Option to undo some DUI convictions yet to be widely sought
Law Review
Court officials and lawyers in North Dakota say few people have tried to undo convictions for refusing DUI blood tests in the year since a state Supreme Court opinion offered a narrow pathway for doing so.

The North Dakota high court ruled in 2018 that a 2016 U.S. Supreme Court decision found it unconstitutional to criminalize refusal of a warrantless blood draw applies retroactively. The 2016 decision was based on cases in North Dakota and Minnesota involving alcohol testing.

The North Dakota justices said in their ruling that any post-conviction relief applies "in very limited circumstances" such as time of the conviction and the "legal landscape" as it existed at the time of each case. Even so, Bismarck attorney Dan Herbel, who argued in both the 2016 and 2018 cases, said it doesn't appear many people are taking advantage of the state ruling.

"I don't know if a lot of people are even aware that they have the option of vacating a prior conviction based upon these cases," Herbel told The Bismarck Tribune.

The Minnesota Supreme Court in late 2018 also ruled that the U.S. Supreme Court case applies retroactively.

Attorney Jonathan Green, of Wahpeton, said he's sent letters to people he can find who have convictions for refusing warrantless blood draws. He's received phone calls from about a dozen people and has filed petitions for about half. Judges earlier this month vacated Burleigh County convictions for a Fargo woman and a Bismarck man for whom Green sought relief under the state Supreme Court ruling.
Related listings
The Supreme Court sided Monday with an Alabama technology company over the U.S. Postal Service in a patent dispute.The dispute before the justices had to do with U.S. Patent No. 6,826,548. That's the patent Birmingham-based Return Mail has for a syst...

The Supreme Court is declining to get involved in a dispute that began when a group tried to have Washington transit officials display an ad with a provocative cartoon of the Prophet Muhammad.The justices said Monday they would not get involved in th...

The University of Wyoming is planning a $10 million expansion to its law school that coincides with the college's centennial celebration next year.The Laramie Boomerang reported Thursday that the renovation to the College of Law is expected to be com...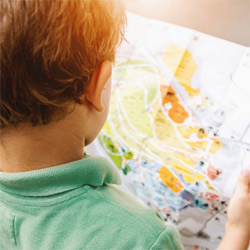 New York Commercial Litigation Law Firm - Woods Lonergan PLLC
Founded in 1993 by Managing Partner James F. Woods, Woods Lonergan PLLC has built a strong reputation as a resourceful and industrious firm that provides clients with clear, concise, and straightforward answers to their most challenging legal issues. Partner Lawrence R. Lonergan, who joined the firm in 2008, has been a friend and colleague to Mr. Woods for over 40 years and shares the same business philosophy. Woods Lonergan PLLC's collective experience and expertise enables the firm to expeditiously and effectively analyze the increasing challenges clients face in an evolving business and legal world, in many instances, avoiding unnecessary time and expense to our clients. Our mission is simple: provide cutting-edge expertise and sound advice in select areas of the law for corporate and business clients. We thrive on providing each client with personalized attention, forceful representation, and a collaborative team effort that embraces collective knowledge.