Mexico debates its no-bail policy for nonviolent suspects
Law Review
In Mexico, a long list of nonviolent crimes — such as home burglary and freight and fuel theft — bring automatic pretrial detention, with no bail or house arrest allowed.

Mexico's Supreme Court is expected to rule soon on that "no-bail" policy, with some justices arguing it violates international treaties that say pretrial detention should be used only in "exceptional" cases to prevent suspects from fleeing justice.

Suspects accused of murder and other violent crimes seldom get released on bail anywhere in the world. But in Mexico, the list of charges that allow a suspect to be detained pending trial has grown to 16, among them abuse of authority, corruption and electoral crime.

Yet only about two of every 10 people accused of a crime in Mexico are ever found guilty. That means that of the estimated 92,000 suspects now in cells pending trial, often with hardened criminals, around 75,000 will spend years locked up in Mexico's crowded, dangerous prisons, unlikely to be convicted.

Trials in Mexico can drag on for a surprisingly long time. Two men were recently released with ankle monitors after spending 17 years in prison while on trial for murder. Strangely, now that they have been convicted, they are both out while pursuing appeals.
Related listings
An attempt by the Loudoun County School Board to shut down a grand jury investigating the school system's handling of two sexual assaults was rejected Friday by the Supreme Court of Virginia.The high court upheld a ruling in July by a circuit c...

President Joe Biden is promising "strong executive action" to combat climate change, despite dual setbacks in recent weeks that have restricted his ability to regulate carbon emissions and boost clean energy such as wind and solar power.T...

Nine health care workers who sued Democratic Maine Gov. Janet Mills over the state's COVID-19 vaccine mandate have until Money to reveal their identities.The workers have so far remained anonymous, but on Thursday, a federal appeals court in Bo...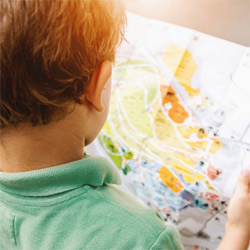 St. Louis Missouri Criminal Defense Lawyer
A National Presence with clients all over the country. For years, The Law Offices of John M. Lynch, LLC, has been committed to providing clients with the attentive service and the strong representation needed to resolve complex criminal defense, personal injury and general litigation issues. And we have achieved and unparalleled level of success. Our St. Louis trial lawyers aggressively defend state and federal cases involving drug crimes, white collar crimes, violent crimes, DWI and other crimes in the St. Louis area and beyond. As our motto states, YOUR SOLUTION BEGINS WITH US. Call us today for your free consulation!"

Any federal crime allegation or arrest can change your life. The consequences for a conviction are severe, including the possibility of fines, property forfeiture, prison time and other punishments. Aggressive representation is needed to defend against charges at the federal level. The Law Offices of John M. Lynch, LLC, offers experienced federal criminal defense for clients in St. Louis, St. Charles and surrounding communities in Missouri, Illinois and the nation. Our law firm has a proven record of success for cases involving serious federal charges.