Kentucky high court: Death penalty IQ law unconstitutional
Law Review
The Kentucky Supreme Court has ruled that the state's practice for determining if someone is intellectually disabled and not eligible to receive the death penalty is "unconstitutional."

News outlets report that the court on Thursday deemed Kentucky's use of an IQ test to determine if defendants have the mental competence to be sentenced to death outdated. Trial courts required defendants show an IQ of 70 or below before a hearing to determine intellectual disability.

The court's opinion came in the case of a man convicted of murdering a Muhlenberg County girl 20 years ago. Robert Keith Woodall was sentenced to death after pleading guilty in the killing of 16-year-old Sarah Hansen.

Woodall's attorneys, assistant public advocates Mike O'Hara and Dennis Burke, say the court's decision to abandon Kentucky's statute is modern and appropriate.
Related listings
The Trump administration is asking the Supreme Court to allow it to largely implement a policy of withholding public safety grants from "sanctuary cities" that refuse to cooperate with President Donald Trump's immigration enforcement policies.The Tru...

U.S. Citizenship and Immigration Services (USCIS) began issuing redesigned Certificates of Citizenship and Naturalization today, following a successful pilot in four USCIS field offices and one service center. The redesign of these eight certificates...

Britain's Supreme Court on Thursday criticized Northern Ireland's strict anti-abortion laws but dismissed a legal challenge.A majority of the court decided that the Northern Ireland Human Rights Commission, which initiated the case, did not have the ...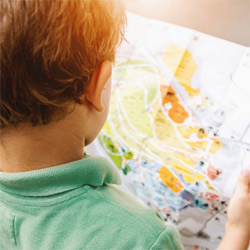 St. Louis Missouri Criminal Defense Lawyer
A National Presence with clients all over the country. For years, The Law Offices of John M. Lynch, LLC, has been committed to providing clients with the attentive service and the strong representation needed to resolve complex criminal defense, personal injury and general litigation issues. And we have achieved and unparalleled level of success. Our St. Louis trial lawyers aggressively defend state and federal cases involving drug crimes, white collar crimes, violent crimes, DWI and other crimes in the St. Louis area and beyond. As our motto states, YOUR SOLUTION BEGINS WITH US. Call us today for your free consulation!"

Any federal crime allegation or arrest can change your life. The consequences for a conviction are severe, including the possibility of fines, property forfeiture, prison time and other punishments. Aggressive representation is needed to defend against charges at the federal level. The Law Offices of John M. Lynch, LLC, offers experienced federal criminal defense for clients in St. Louis, St. Charles and surrounding communities in Missouri, Illinois and the nation. Our law firm has a proven record of success for cases involving serious federal charges.