The Cannon Law Firm - David R. Cannon
Arkansas Law Firm
David R. Cannon

Arkansas criminal attorney David R. Cannon began his legal career at the Law Offices of Hebert Wright, Jr., P.A., where he engaged in the general practice of law. Thereafter, he joined the Law Offices of Gary Green and concentrated his efforts in the areas of personal injury and criminal defense. In 1999, he founded the Cannon Law Firm, which to this day maintains an exclusive focus on representing defendants against criminal charges.

As a criminal defense attorney, David has negotiated numerous plea agreements, tried more than 400 criminal cases and handled more than 20 criminal appeals. His successes at the trial level include the reduction of felony charges into misdemeanor charges in a case involving the stabbing of a Sherwood police officer and the achievement of a hung jury in two trials for a client accused of rape. His appellate victories include a reversal in a drug case involving attorney misconduct and a victory in another case involving Fourth Amendment search and seizure issues.

A founding member of the Arkansas Association of Criminal Defense Lawyers (AACDL), David has distinguished himself by assuming several leadership roles. In 2008 and 2009, he took on the responsibilities associated with board membership for the organization. In 2010, he served as president elect and in 2011 he was elected president. David is also a life member of the National Association of Criminal Defense Attorneys.

Admitted

* 1997, Arkansas
* The U.S. District Court for the Eastern and Western Districts of Arkansas

Education

* University of Arkansas, J.D., 1997
o Phi Delta Phi
o Dean's List
* University of Arkansas at Little Rock, B.B.A., 1990

Membership

* Arkansas Bar Association
* American Bar Association
* National Association of Criminal Defense Lawyers
* Arkansas Association of Criminal Defense Lawyers (Charter Member)

Practice areas

* DUI/DWI
* Drug crimes
* Felonies
* Homicide



* Juvenile law
* Misdemeanors
* Sex crimes
* White collar crime
Related listings
Law Firm Directory

Arkansas

Orin Eddy MontgomeryBorn in Monticello, Arkansas in 1948, Orin Eddy Montgomery served in the U.S. Marine Corps from March 1968 through December 1971, and in the U.S. Army Reserve from September 1978 until June 1991. He is a member of Alpha Chi for hi...

Law Firm Directory

Arkansas

JOHN WESLEY HALL JR.Areas of Practice * 95% Criminal Law * 5% Civil Rights * Constitutional Law * Litigation & AppealsLitigation Percentage * 100% of Practice Devoted to LitigationB...

Law Firm Directory

Arkansas

William O. "Bill" James, Jr.Bill James is a premier Arkansas criminal defense attorney. In recognition of his superior criminal defense and white collar crime work, Mr. James has been listed for four consecutive as a Mid-South Super Lawyer by S...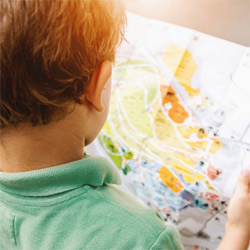 New York Commercial Litigation Law Firm - Woods Lonergan PLLC
Founded in 1993 by Managing Partner James F. Woods, Woods Lonergan PLLC has built a strong reputation as a resourceful and industrious firm that provides clients with clear, concise, and straightforward answers to their most challenging legal issues. Partner Lawrence R. Lonergan, who joined the firm in 2008, has been a friend and colleague to Mr. Woods for over 40 years and shares the same business philosophy. Woods Lonergan PLLC's collective experience and expertise enables the firm to expeditiously and effectively analyze the increasing challenges clients face in an evolving business and legal world, in many instances, avoiding unnecessary time and expense to our clients. Our mission is simple: provide cutting-edge expertise and sound advice in select areas of the law for corporate and business clients. We thrive on providing each client with personalized attention, forceful representation, and a collaborative team effort that embraces collective knowledge.
Business News