Montgomery, Adams & Wyatt, PLC - Orin Eddy Montgomery
Arkansas Law Firm
Orin Eddy Montgomery

Born in Monticello, Arkansas in 1948, Orin Eddy Montgomery served in the U.S. Marine Corps from March 1968 through December 1971, and in the U.S. Army Reserve from September 1978 until June 1991. He is a member of Alpha Chi for his academic excellence and exemplary character and served as Deputy Prosecuting Attorney in Pulaski County from September 1982 until July 1985. He has been in private practice since that time. He served as one of Pulaski County's civil attorneys while a deputy prosecutor and from July 1985 until January 1988. He has served as special judge for Circuit Courts and District Courts in Pulaski County and has been a Continuing Legal Education (CLE) speaker at National Business Institute (NBI) seminars.

Ed and his wife, Cathy, are members of Immanuel Baptist Church in Little Rock and have two adult children and one grandchild. Ed enjoys toy trains, fishing, camping, and hunting.

Email: Ed Montgomery
Practice Areas

* Family law
* Probate
* Litigation

Admitted to practice

* Arkansas, 1982
* U.S. District Court, Eastern and Western Districts of Arkansas, 1982
* U.S. Court of Appeals, Eighth Circuit, 1987

Honors

* BV® Martindale-Hubbell® Peer Review Ratings™

Education

* University of Arkansas at Little Rock, J.D., 1982
* University of Tennessee, M.P.A., 1976
* University of Arkansas at Monticello, B.A., 1975

Memberships

* Pulaski County Bar Association
* Arkansas Bar Association
* Arkansas Trial Lawyers Association—Chair, Domestic Relations Division, 2001-2002
* Arkansas Association of Criminal Defense Lawyers

Back to top
Dale E. Adams

Dale Adams has spent his entire adult life studying or working in the Arkansas criminal justice system. His Masters of Public Administration area of study was in judicial administration. Following graduate school, he worked for the Arkansas Judicial Department (now the Arkansas Office of the Courts) and the Commission on Crime and Law Enforcement.

After graduating from law school and becoming licensed to practice law, he became a Deputy Prosecuting Attorney for the Sixth Judicial District in 1978, becoming a trial division chief. From 1985-1989, he also served as a Special Assistant U.S. Attorney.

In 1989, he entered private practice concentrating on criminal defense. He has defended criminal cases throughout Arkansas at the trial level, appellate level, and in post-conviction. He has served as lead counsel in over two dozen capital murder cases. He has also successfully represented several death row inmates in post-conviction proceedings which resulted in the inmates receiving sentences other than death.

Email: Dale Adams
Practice Areas

* Criminal Defense
* Litigation

Admitted to practice

* Arkansas, 1977
* U.S. District Court, Eastern District of Arkansas, 1979
* U.S. Court of Appeals, Eighth Circuit, 1980

Honors

* BV® Martindale-Hubbell® Peer Review Ratings™

Education

* University of Arkansas at Little Rock, J.D., 1976
* University of Arkansas at Fayetteville, M.P.A., 1975
* Pittsburgh State University, M.S., 1970
* Pittsburgh State University, B.S., 1969

Qualification

* Death Penalty Qualified by Arkansas Public Defender Commission

Memberships

* Arkansas Bar Association
* American Bar Association
* Arkansas Trial Lawyers Association
* The Association of Trial Lawyers of America
* National Association of Criminal Defense Lawyers
* Arkansas Association of Criminal Defense Lawyers
Related listings
For more than 20 years, the attorneys at Littlepage Booth Leckman have fought for the rights of people injured by defective pharmaceutical drugs or medical devices, environmental disasters, pesticides and other complex civil litigation matters. Their...

Law Firm Directory

Indiana

When Riley Williams & Piatt, LLC was founded, it was focused on ensuring individuals and small businesses received skilled legal representation after they had been wronged or harmed. We have maintained this dedication and we refuse to be outworke...

Law Firm Directory

California

Use and development of land today involves a complex and constantly changing scheme of governmental land use regulations. Property owners and real estate developers-in fact, any business which uses real property in the course of its business-face a f...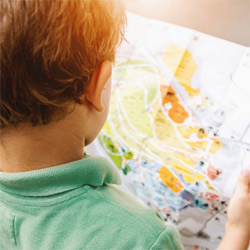 New York Commercial Litigation Law Firm - Woods Lonergan PLLC
Founded in 1993 by Managing Partner James F. Woods, Woods Lonergan PLLC has built a strong reputation as a resourceful and industrious firm that provides clients with clear, concise, and straightforward answers to their most challenging legal issues. Partner Lawrence R. Lonergan, who joined the firm in 2008, has been a friend and colleague to Mr. Woods for over 40 years and shares the same business philosophy. Woods Lonergan PLLC's collective experience and expertise enables the firm to expeditiously and effectively analyze the increasing challenges clients face in an evolving business and legal world, in many instances, avoiding unnecessary time and expense to our clients. Our mission is simple: provide cutting-edge expertise and sound advice in select areas of the law for corporate and business clients. We thrive on providing each client with personalized attention, forceful representation, and a collaborative team effort that embraces collective knowledge.
Business News