Jack Lester Law
New York Law Firm
Litigation & Advocacy
The Law Office of Jack L. Lester is a litigation and advocacy firm with over 25 years of experience representing tenants, neighborhood associations, community groups, small businesses, co-ops and condo boards in preserving and protecting peoples' legal rights in court and before Administrative Agencies.
Jack Lester has an established record in the Courts, legislature and public agencies of the State of New York in tenant-landlord law, zoning, landmark laws, condemnation proceedings, property damage cases, real estate law, environmental law, the Rent Stabilization Code, demolition laws, land use, as well as co-op and condo laws and regulations.
Related listings
Law Firm Directory

New York

Kommer Bave & Ollman LLP is a general practice law firm, specializing in personal injury claims and litigation, civil litigation, trusts and estates, elder law, guardianship, special needs planning, business law, family law and real estate transa...

Law Firm Directory

New York

Kevin P. ConwayKevin P. Conway is the managing attorney and has practiced law in the financial community for over 26 years. Mr. Conway has enjoyed a high level of success within the securities, futures, and commodity litigation/arbitration area and h...

Law Firm Directory

New York

Jim BarnaJim Barna brings a wealth of experience to employment law representation.Throughout his career, Jim Barna has focused his practice on employment law."When I was young, I always knew that my future was in the law; and from the time I entered ...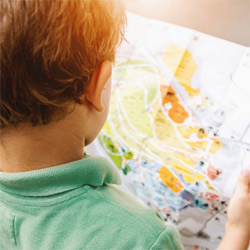 St. Louis Missouri Criminal Defense Lawyer
A National Presence with clients all over the country. For years, The Law Offices of John M. Lynch, LLC, has been committed to providing clients with the attentive service and the strong representation needed to resolve complex criminal defense, personal injury and general litigation issues. And we have achieved and unparalleled level of success. Our St. Louis trial lawyers aggressively defend state and federal cases involving drug crimes, white collar crimes, violent crimes, DWI and other crimes in the St. Louis area and beyond. As our motto states, YOUR SOLUTION BEGINS WITH US. Call us today for your free consulation!"

Any federal crime allegation or arrest can change your life. The consequences for a conviction are severe, including the possibility of fines, property forfeiture, prison time and other punishments. Aggressive representation is needed to defend against charges at the federal level. The Law Offices of John M. Lynch, LLC, offers experienced federal criminal defense for clients in St. Louis, St. Charles and surrounding communities in Missouri, Illinois and the nation. Our law firm has a proven record of success for cases involving serious federal charges.
Business News