Kommer Bave & Ollman LLP
New York Law Firm
Kommer Bave & Ollman LLP is a general practice law firm, specializing in personal injury claims and litigation, civil litigation, trusts and estates, elder law, guardianship, special needs planning, business law, family law and real estate transactions. Our attorneys and staff combine a wide range of experience, attention to detail and close personal attention to our clients to achieve the best possible results on their behalf. Importantly, our attorneys and legal professionals work together as a team to develop and implement a winning strategy to achieve success in the client's transaction or litigation.
Our firm has been an integral part of the Westchester County and New Rochelle Communities for more than 30 years. Robert C. Ollman served as Judge of the City Court of New Rochelle where he heard both civil and criminal matters. Our attorneys have volunteered their time to serve as Arbitrators in the local Courts and have served in many community organizations including the Westchester County and New Rochelle Bar Associations, Lions Club, Boy Scouts, Guidance Center and churches in the New Rochelle area.
Related listings
Law Firm Directory

New York

Kevin P. ConwayKevin P. Conway is the managing attorney and has practiced law in the financial community for over 26 years. Mr. Conway has enjoyed a high level of success within the securities, futures, and commodity litigation/arbitration area and h...

Law Firm Directory

New York

Jim BarnaJim Barna brings a wealth of experience to employment law representation.Throughout his career, Jim Barna has focused his practice on employment law."When I was young, I always knew that my future was in the law; and from the time I entered ...

Law Firm Directory

New York

Jordan R. Pine Jordan R. Pine is a dentist and attorney, making him eminently qualified to offer his expertise in dentist malpractice cases.A graduate of the Boston University Dental School, Jordan R. Pine received his law degree from the New England...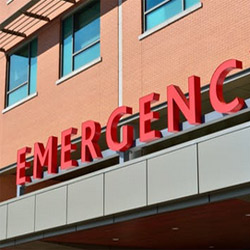 New Rochelle, New York Personal Injury Lawyers
If you or a loved one has been injured in an accident, contact Kommer, Bave & Ollman, LLP, in New Rochelle, New York, immediately. We can answer all your questions and work with you to determine if you have the grounds for a personal injury lawsuit. The attorneys at our firm are determined to resolve even the most difficult of cases. We will work closely with you to determine the best course of action to get your claim or case resolved in the most efficient way possible. We will fight for your right to compensation! No one should have to suffer a financial burden from the result of another person's carelessness. The attorneys at Kommer, Bave & Ollman, LLP will aggressively fight to ensure that justice is served on your behalf.
Business News