Related listings
Law Firm Directory

North Carolina

Dysart Willis Houchin & Hubbard, PLLC is a full service criminal defense firm focusing on federal and state criminal defense throughout the state of North Carolina.

Law Firm Directory

North Carolina

At Roberts Law Group, PLLC, in Raleigh, we know that many good and honest people like you find themselves in tough spots and need experienced legal representation. Our firm serves clients throughout North Carolina and has the experience that you need...

Law Firm Directory

North Carolina

F. Christian "Chris" DiRusso, is the founding partner of DiRusso & DiRusso. Chris is originally from the New England area. Chris graduated from Phillips Exeter Academy and then Rutgers University and then completed his Juris Doctorate...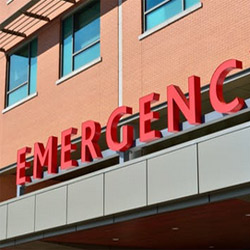 Chicago Firm Covers Bankruptcy in the Wake of COVID-19
The COVID-19 pandemic has damaged the economy, leaving many families and business owners worried about how they will pay for even the most basic expenses. In the midst of this crisis, you might be considering filing for bankruptcy or wondering how COVID-19 will affect an existing bankruptcy filing. No matter your situation, Chicago Bankruptcy Law Firm of Daniel J. Winter is here to help give you the answers and assistance that you need. We are more than happy to explain to anyone in financial distress exactly what their options are. We offer the "Touchless Bankruptcy" so you don't have to leave your home to consult with us!

We can help you make sense of your student loans, at each step of the process. We can guide you and give you options that the lenders don't tell you about. From choosing a school for your child, planning to try to minimize the debt, to selecting the types of loans from what is available, to helping with repayment plans, we can help you manage all parts of the college financial process. We can also help when student loans spin out of control.
Business News