Roberts Law Group, PLLC
North Carolina Law Firm
At Roberts Law Group, PLLC, in Raleigh, we know that many good and honest people like you find themselves in tough spots and need experienced legal representation. Our firm serves clients throughout North Carolina and has the experience that you need after being charged with a criminal offense. We are committed to helping you protect your rights and your future.
Related listings
Law Firm Directory

North Carolina

F. Christian "Chris" DiRusso, is the founding partner of DiRusso & DiRusso. Chris is originally from the New England area. Chris graduated from Phillips Exeter Academy and then Rutgers University and then completed his Juris Doctorate...

Law Firm Directory

North Carolina

Alan Doorasamy SrMr. Doorasamy, an experienced litigator and businessman, began his legal career more than 23 years ago as a prosecutor. To date he has litigated thousands of criminal trials. He represented clients charged with serious felonies, incl...

Law Firm Directory

North Carolina

Karl W. RothKarl W. Roth is managing partner and founder of the Roth Law Group. He concentrates his practice on commercial law with a focus on litigation. Karl's experience includes a range of complex commercial litigation matters, including contract...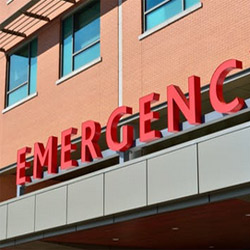 Victorville CA DUI Lawyers - Drunk Driving Defense Attorney
Victorville DUI defense Attorneys - DUI defense will have a long-term effect on anyone's life, making the decision to receive legal representation an easy one. The fact is, most people accused of a DUI are first offenders with no criminal background. Whether this is your first run in with the law or you have had previous convictions, you are in need of a DUI defense attorney.

Our attorneys know the tricky ways to challenge all of the DUI tests and know how to claim improper collection of evidence. We will be able to negotiate on your behalf and free you from charges and help you keep your drivers license. The DUI process can last up to several months, we can make this process easier on you.
Business News