Supreme Court Justice Ginsburg released from hospital
U.S. Supreme Court
Justice Ruth Bader Ginsburg has been discharged from a hospital in New York City and has returned home, the Supreme Court said Friday.

The court said Ginsburg, 87, is doing well, two days after undergoing a minimally invasive procedure on Wednesday to "revise a bile duct stent" at Memorial Sloan Kettering Cancer Center. The stent had originally been placed last August, when Ginsburg was treated for a cancerous tumor on her pancreas.

The procedure is common and was done to minimize the risk of future infection, according to her doctors, the court said in a statement.

The procedure follows another one earlier this month at Johns Hopkins Hospital in Baltimore to clean out the stent. Ginsburg had gone to the hospital after experiencing fever and chills and was treated for a possible infection.

Ginsburg, the oldest justice on the nine-member court, announced on July 17 that she is receiving chemotherapy for a recurrence of cancer. The liberal justice, who has had four earlier bouts with cancer, said her treatment so far has succeeded in reducing lesions on her liver.
Related listings
U.S. Supreme Court

01/13/2020

Crews could start building a private border wall in South Texas within the coming days following a federal judge's ruling Thursday that lifted a restraining order against the project.U.S. District Judge Randy Crane's order was the second ...

U.S. Supreme Court

12/22/2018

A divided Supreme Court won't let the Trump administration begin enforcing a ban on asylum for any immigrants who illegally cross the U.S.-Mexico border. Chief Justice John Roberts joined his four more liberal colleagues Friday in ruling agains...

U.S. Supreme Court

11/08/2018

Eighty-five-year-old Supreme Court Justice Ruth Bader Ginsburg fractured three ribs in a fall in her office at the court and is in the hospital, the court said Thursday.The court's oldest justice fell Wednesday evening, the court said. She call...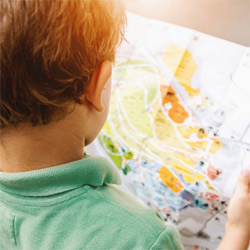 St. Louis Missouri Criminal Defense Lawyer
A National Presence with clients all over the country. For years, The Law Offices of John M. Lynch, LLC, has been committed to providing clients with the attentive service and the strong representation needed to resolve complex criminal defense, personal injury and general litigation issues. And we have achieved and unparalleled level of success. Our St. Louis trial lawyers aggressively defend state and federal cases involving drug crimes, white collar crimes, violent crimes, DWI and other crimes in the St. Louis area and beyond. As our motto states, YOUR SOLUTION BEGINS WITH US. Call us today for your free consulation!"

Any federal crime allegation or arrest can change your life. The consequences for a conviction are severe, including the possibility of fines, property forfeiture, prison time and other punishments. Aggressive representation is needed to defend against charges at the federal level. The Law Offices of John M. Lynch, LLC, offers experienced federal criminal defense for clients in St. Louis, St. Charles and surrounding communities in Missouri, Illinois and the nation. Our law firm has a proven record of success for cases involving serious federal charges.
Business News