Pipeline company found guilty in 2015 California oil spill
Practice Focuses
A pipeline company was convicted of nine criminal charges Friday for causing the worst California coastal spill in 25 years, a disaster that blackened popular beaches for miles, killed wildlife and hurt tourism and fishing.

A Santa Barbara County jury found Houston-based Plains All American Pipeline guilty of a felony count of failing to properly maintain its pipeline and eight misdemeanor charges, including killing marine mammals and protected sea birds.

California Attorney General Xavier Becerra said in a statement that Plains' actions were not only reckless and irresponsible but also criminal.

"Today's verdict should send a message: if you endanger our environment and wildlife, we will hold you accountable," he said.

Plains said in a statement that the jury didn't find any knowing misconduct by the company and "accepts full responsibility for the impact of the accident."

"We are committed to doing the right thing," the company said.

The company said its operation of the pipeline met or exceeded legal and industry standards, and believes the jury erred in its verdict on one count where California law allowed a conviction under a standard of negligence.

"We intend to fully evaluate and consider all of our legal options with respect to the trial and resulting jury decision," Plains said.

The company is set to be sentenced on Dec. 13. Because it's a company, and not a person, Plains only faces fines, though it's unclear how steep the penalties could be.

Plains had faced a total of 15 charges for the rupture of a corroded pipeline that sent at least 123,000 gallons (465,000 liters) of crude oil gushing onto Refugio State Beach in Santa Barbara County, northwest of Los Angeles.
Related listings
Practice Focuses

06/13/2018

Judicial authorities on Wednesday told the brother-in-law of Spain's King Felipe VI that he must report to a prison within five days in order to serve five years and 10 months for fraud and tax evasion, among other crimes.Inaki Urdangarin, a former O...

Practice Focuses

05/23/2018

False dichotomy, meretricious piety, and pay-no-attention-to-that-man-behind-the-curtain misdirection are vital arrows in the quiver of any lawyer or judge, no matter of what persuasion. These tricks were on particularly egregious display in Epic Sys...

Practice Focuses

05/17/2018

The state has had a ban on uranium mining in place since 1982, soon after the discovery of a massive uranium deposit in the state's Pittsylvania County. It's the largest known deposit in the United States and one of the largest in the world.The owner...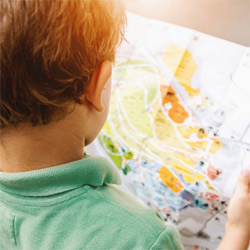 New York Commercial Litigation Law Firm - Woods Lonergan PLLC
Founded in 1993 by Managing Partner James F. Woods, Woods Lonergan PLLC has built a strong reputation as a resourceful and industrious firm that provides clients with clear, concise, and straightforward answers to their most challenging legal issues. Partner Lawrence R. Lonergan, who joined the firm in 2008, has been a friend and colleague to Mr. Woods for over 40 years and shares the same business philosophy. Woods Lonergan PLLC's collective experience and expertise enables the firm to expeditiously and effectively analyze the increasing challenges clients face in an evolving business and legal world, in many instances, avoiding unnecessary time and expense to our clients. Our mission is simple: provide cutting-edge expertise and sound advice in select areas of the law for corporate and business clients. We thrive on providing each client with personalized attention, forceful representation, and a collaborative team effort that embraces collective knowledge.
Business News