Trump nominates White House lawyer to important court seat
Political and Legal
President Donald Trump has tapped one of his own White House attorneys for a judgeship on one of the most important federal appeals courts, opening the door for confirmation hearing questions about the legal controversies that dominated the first seven months of Trump's presidency.

Gregory Katsas was nominated Thursday to serve on the U.S. Court of Appeals for the District of Columbia Circuit. Katsas, the deputy White House counsel, was a former Justice Department official under President George W. Bush. A biography on the White House's website says he has argued more than 75 appeals, including the constitutional challenge to President Barack Obama's Affordable Care Act before the Supreme Court.

He would replace the libertarian-leaning Judge Janice Rogers Brown, who retired this summer. The court is influential, in part because of its role in adjudicating many of the orders and laws put forth by the administration. It is sometimes called America's second highest court because it can be a stepping stone to the Supreme Court just a few blocks away.

Katsas, once a law clerk to Justice Thomas, has served in high-ranking Justice Department roles, including as head of the civil division that has responsibility for defending the administration's policies against court challenges. He is part of the steady stream of Jones Day law firm partners who have flowed into the Trump administration, including White House counsel Don McGahn.

So many Jones Day attorneys work in the White House that the counsel's office issued a blanket ethics waiver for them so that they can maintain contact with their former colleagues without running afoul of ethics provisions. The firm's lawyers continue to represent members of the Trump campaign outside the White House.
Related listings
Political and Legal

08/23/2017

A specialized court has been established in Pinal County to give defendants with mental problems an alternative path and keep them out of the criminal justice system.Presiding Judge Stephen McCarville signed an administrative order last month calling...

Political and Legal

08/23/2017

A Hong Kong court sent young activist Joshua Wong and two other student leaders to prison Thursday for their roles in huge pro-democracy protests nearly three years earlier, in the latest sign that tolerance for dissent is waning in the Chinese-ruled...

Political and Legal

08/23/2017

Kentucky's Democratic attorney general warned the state's highest court on Friday that the accreditation of the state's public colleges and universities would be at risk if they don't take his side against the Republican governor.But an attorney for ...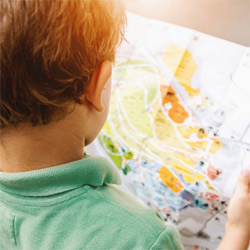 New York Commercial Litigation Law Firm - Woods Lonergan PLLC
Founded in 1993 by Managing Partner James F. Woods, Woods Lonergan PLLC has built a strong reputation as a resourceful and industrious firm that provides clients with clear, concise, and straightforward answers to their most challenging legal issues. Partner Lawrence R. Lonergan, who joined the firm in 2008, has been a friend and colleague to Mr. Woods for over 40 years and shares the same business philosophy. Woods Lonergan PLLC's collective experience and expertise enables the firm to expeditiously and effectively analyze the increasing challenges clients face in an evolving business and legal world, in many instances, avoiding unnecessary time and expense to our clients. Our mission is simple: provide cutting-edge expertise and sound advice in select areas of the law for corporate and business clients. We thrive on providing each client with personalized attention, forceful representation, and a collaborative team effort that embraces collective knowledge.
Business News