New Mexico Supreme court mediates clash on pandemic aid
Political and Legal
New Mexico's Supreme Court is considering whether state legislators should have a greater say in the spending more than $1 billion in federal pandemic aid.

Arguments in the case were scheduled for Wednesday morning at the five-seat high court. A bipartisan list of state senators is challenging Gov. Michelle Lujan Grisham as she asserts authority over federal pandemic aid approved by President Joe Biden in March.

Lujan Grisham, a Democrat running for reelection in 2022, has used the relief funds to replenish the state unemployment insurance trust, underwrite millions of dollars in sweepstakes prizes for people who got vaccinated, prop up agriculture wages amid a shortage of chile pickers and provide incentives for the unemployed to return to work. Decisions still are pending on more than $1 billion in federal relief for New Mexico.

In a written court briefings, Lujan Grisham said a state Supreme Court decision nearly 50 years ago upheld the governor's discretion over federal funding at universities and should hold true broadly regarding federal pandemic relief funds.

Republican Senate minority leader Gregory Baca of Belen and Democratic Sen. Jacob Candelaria of Albuquerque initiated efforts to challenge the governor's spending authority.

Supportive legal briefs have been filed by state Treasurer Tim Eichenberg and four long-serving Democratic senators. Critics of the governor have said she has overstepped her constitutional authority, blocking the Legislature's representation of diverse views on how to spend the pandemic relief money.
Related listings
Political and Legal

12/20/2020

Shirley Abrahamson, the longest-serving Wisconsin Supreme Court justice in state history and the first woman to serve on the high court, has died. She was 87. Abrahamson, who also served as chief justice for a record 19 years, died Saturday after bei...

Political and Legal

11/19/2020

A hearing on the Trump campaign's federal lawsuit seeking to prevent Pennsylvania officials from certifying the vote results was set to begin Tuesday after a judge denied the campaign's new lawyer's request for a delay.Rudy Giuliani...

Political and Legal

10/26/2020

The Supreme Court is siding with Republicans to prevent Wisconsin from counting mailed ballots that are received after Election Day. In a 5-3 order, the justices on Monday refused to reinstate a lower court order that called for mailed ballots to be ...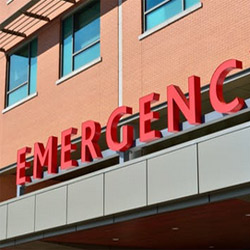 Chicago Firm Covers Bankruptcy in the Wake of COVID-19
The COVID-19 pandemic has damaged the economy, leaving many families and business owners worried about how they will pay for even the most basic expenses. In the midst of this crisis, you might be considering filing for bankruptcy or wondering how COVID-19 will affect an existing bankruptcy filing. No matter your situation, Chicago Bankruptcy Law Firm of Daniel J. Winter is here to help give you the answers and assistance that you need. We are more than happy to explain to anyone in financial distress exactly what their options are. We offer the "Touchless Bankruptcy" so you don't have to leave your home to consult with us!

We can help you make sense of your student loans, at each step of the process. We can guide you and give you options that the lenders don't tell you about. From choosing a school for your child, planning to try to minimize the debt, to selecting the types of loans from what is available, to helping with repayment plans, we can help you manage all parts of the college financial process. We can also help when student loans spin out of control.