Congressional Dems take Trump to court over foreign favors
Political and Legal
Lawyers representing nearly 200 Democrats in Congress plan to argue in federal court Thursday that President Donald Trump is violating the Constitution by accepting foreign state favors without first seeking congressional approval.

The case argues that the president has received foreign government favors, such as Chinese government trademarks for his companies, payments for hotel room stays and event space rentals by representatives of Saudi Arabia and Kuwait, and proceeds from Chinese or Emirati-linked government purchases of office space in Trump Tower.

Ethics experts say the constitutional emoluments clause was created by the Founding Fathers to ensure that government officials act with the interests of the American public in mind instead of their own pocketbooks. Since then, it has been applied to the lowest of government of officials up to the president without a court challenge.

"This argument on Thursday will essentially put to the test the proposition that no one is above the law, not even the president," said Sen. Richard Blumenthal, a Connecticut Democrat who is leading the effort. "He's thumbed his nose at the plain text and in doing so he's thumbed his nose at the American people."

Unlike prior presidents, Trump chose not to divest from his assets and he remains the owner of the Trump Organization, a sprawling business empire with 550 entities in more than 20 countries that include branded hotels, golf courses, licensing deals and other interests. His Washington, D.C., hotel just steps from the White House has become a magnet for foreign governments, including groups tied to Kuwait, Bahrain, Turkey, Malaysia and Saudi Arabia.
Related listings
Political and Legal

03/10/2018

A former Trump campaign aide appeared for hours before a federal grand jury Friday, after he defiantly insisted in a series of news interviews just days earlier that he intended to defy a subpoena in special counsel Robert Mueller's Russia investigat...

Political and Legal

12/18/2017

Russia's former economics minister was handed an eight-year prison sentence Friday after being convicted of accepting a $2 million bribe from one of President Vladimir Putin's top associates. The high-profile trial of Alexei Ulyukayev has been widely...

Political and Legal

11/10/2017

The U.S. Supreme Court agreed Monday to hear a First Amendment case brought by a Florida man who previously won a landmark ruling from the justices on whether his floating home was a house, not a boat subject to easier government seizure under laws t...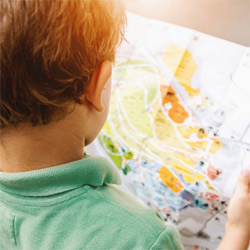 New York Commercial Litigation Law Firm - Woods Lonergan PLLC
Founded in 1993 by Managing Partner James F. Woods, Woods Lonergan PLLC has built a strong reputation as a resourceful and industrious firm that provides clients with clear, concise, and straightforward answers to their most challenging legal issues. Partner Lawrence R. Lonergan, who joined the firm in 2008, has been a friend and colleague to Mr. Woods for over 40 years and shares the same business philosophy. Woods Lonergan PLLC's collective experience and expertise enables the firm to expeditiously and effectively analyze the increasing challenges clients face in an evolving business and legal world, in many instances, avoiding unnecessary time and expense to our clients. Our mission is simple: provide cutting-edge expertise and sound advice in select areas of the law for corporate and business clients. We thrive on providing each client with personalized attention, forceful representation, and a collaborative team effort that embraces collective knowledge.
Business News