Biden taps Montana law professor to be 9th Circuit judge
Political and Legal
President Joe Biden nominated has nominated a University of Montana law professor to be a judge on the 9th U.S. Circuit Court of Appeals.

Anthony Johnstone is a former solicitor for the state of Montana who has taught at the University of Montana since 2011. He previously worked at a private firm and clerked for Judge Sidney Thomas, who stepped down last year as chief judge for the 9th Circuit.

U.S. Sen. Jon Tester said in a statement that Johnstone had a track record of applying the law without personal bias.

His nomination must be confirmed by the U.S. Senate.

The 9th Circuit has 29 judgeships and is one the busiest federal appeals courts in the nation.

It handles thousands of cases annually from federal judicial districts in nine western states, Guam and the Northern Mariana Islands.
Related listings
Political and Legal

07/09/2022

A federal judge on Friday threw out a lawsuit by Missouri Republican Attorney General Eric Schmitt that blamed China for the coronavirus pandemic.U.S. District Judge Stephen Limbaugh said in his 38-page ruling that in this case federal rules prohibit...

Political and Legal

04/19/2022

The Wisconsin Supreme Court on Friday adopted Republican-drawn maps for the state Legislature, handing the GOP a victory just weeks after initially approving maps drawn by Democratic Gov. Tony Evers.The court reversed itself after the U.S. Supreme Co...

Political and Legal

02/07/2022

A circuit judge has been appointed to a temporary seat on the West Virginia Supreme Court after the resignation of Justice Evan Jenkins. Chief Justice John Hutchison on Monday appointed Alan D. Moats to the high court. Moats has served in the judicia...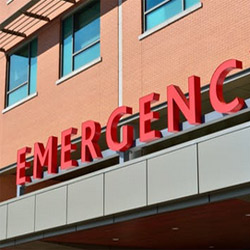 Victorville CA DUI Lawyers - Drunk Driving Defense Attorney
Victorville DUI defense Attorneys - DUI defense will have a long-term effect on anyone's life, making the decision to receive legal representation an easy one. The fact is, most people accused of a DUI are first offenders with no criminal background. Whether this is your first run in with the law or you have had previous convictions, you are in need of a DUI defense attorney.

Our attorneys know the tricky ways to challenge all of the DUI tests and know how to claim improper collection of evidence. We will be able to negotiate on your behalf and free you from charges and help you keep your drivers license. The DUI process can last up to several months, we can make this process easier on you.
Business News