Iowa woman promoted to nation's lone all-male Supreme Court
Personal Injury
Republican Gov. Kim Reynolds on Wednesday promoted a female district judge to the Supreme Court in Iowa, the only state where all of its current justices are men.

Susan Christensen will be the first woman on Iowa's high court in roughly eight years. The appointment doesn't require confirmation by lawmakers for Christensen to take the bench.

During brief remarks from her formal office at the state Capitol, Reynolds praised Christensen's background, which most recently includes being a district court judge in the Fourth Judicial District in southwest Iowa. She previously worked as an assistant county attorney and a district associate judge.

Reynolds prefaced Christensen's announcement by saying that Iowans need "judges who understand the proper role of the courts within our government. Judges who will apply the law, and not make it."

The last woman to serve on the Iowa Supreme Court was Chief Justice Marsha Ternus, who lost her retention election in 2010. Ternus was part of a unanimous decision in 2009 that effectively legalized same-sex marriage in the state. Groups opposing same-sex marriage then led a successful campaign to get Ternus and two other justices voted out of the court.
Related listings
Personal Injury

07/18/2018

Pennsylvania's highest court is upholding Philadelphia's tax on soda and other sweetened drinks, rejecting a challenge by merchants and the beverage industry.The Supreme Court ruled Wednesday the 1.5-cent-per-ounce levy is aimed at distributors and d...

Personal Injury

04/29/2018

A Rapid City contractor has tested positive for drugs while in a Pierre court pleading guilty to assault.The Capital Journal reports that 30-year-old Jesse Lange pleaded guilty to felony assault of a worker for the grain bin business Lange operates w...

Personal Injury

01/03/2018

A convicted war criminal from Croatia swallowed what he said was poison and died Wednesday after a United Nations court in the Netherlands upheld his 20-year sentence for committing crimes against humanity during the Bosnian war of the 1990s.In a stu...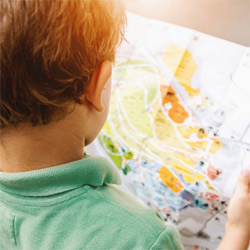 New York Commercial Litigation Law Firm - Woods Lonergan PLLC
Founded in 1993 by Managing Partner James F. Woods, Woods Lonergan PLLC has built a strong reputation as a resourceful and industrious firm that provides clients with clear, concise, and straightforward answers to their most challenging legal issues. Partner Lawrence R. Lonergan, who joined the firm in 2008, has been a friend and colleague to Mr. Woods for over 40 years and shares the same business philosophy. Woods Lonergan PLLC's collective experience and expertise enables the firm to expeditiously and effectively analyze the increasing challenges clients face in an evolving business and legal world, in many instances, avoiding unnecessary time and expense to our clients. Our mission is simple: provide cutting-edge expertise and sound advice in select areas of the law for corporate and business clients. We thrive on providing each client with personalized attention, forceful representation, and a collaborative team effort that embraces collective knowledge.
Business News