Florida court sides with Gov. Scott in nursing home battle
Personal Injury
An appeals court is blocking, for now, an abortion sought by a pregnant 17-year-old immigrant being held in a Texas facility, ruling that the government should have time to try to release her so she can obtain the abortion outside of federal custody.

A three-judge panel of the U.S. Court of Appeals for the District of Columbia issued its ruling Friday hours after arguments from lawyers for the Trump administration and the teenager. The court ruled 2-1 that the government should have until Oct. 31 to release the girl into the custody of a sponsor, such as an adult relative in the United States. If that happens, she could obtain an abortion if she chooses. If she isn't released, the case can go back to court.

The judge who dissented wrote that the court's ruling means the teen will be forced to continue an unwanted pregnancy for "multiple more weeks."

The teen, whose name and country of origin have been withheld because she's a minor, is 15 weeks pregnant. She entered the U.S. in September and learned she was pregnant while in custody in Texas.

She obtained a court order Sept. 25 permitting her to have an abortion. But federal officials have refused to transport her or temporarily release her so that others may take her to have an abortion. A lower federal court ruled that she should be able to obtain an abortion Friday or Saturday, but the government appealed.

Federal health officials said in a statement that for "however much time" they are given they "will protect the well-being of this minor and all children and their babies" in their facilities.
Related listings
Personal Injury

06/29/2017

A black Mississippi citizen is taking his case against the state's Confederate-themed flag to the U.S. Supreme Court. In papers filed Wednesday, attorneys for Carlos Moore said lower courts were wrong to reject his argument that the flag is a symbol ...

Personal Injury

06/23/2017

A Supreme Court ruling this week could have a "chilling effect" on the many lawsuits filed in St. Louis claiming talcum powder causes a deadly form of cancer in women, including cases under appeal in which stricken women and their survivors have been...

Personal Injury

06/13/2017

Members of a Penn State fraternity facing charges related to the death earlier this year of a pledge after a night of heavy drinking are due in court Monday for a hearing about whether there's enough evidence to head to trial. Prosecutors in the case...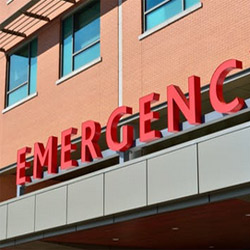 New Rochelle, New York Personal Injury Lawyers
If you or a loved one has been injured in an accident, contact Kommer, Bave & Ollman, LLP, in New Rochelle, New York, immediately. We can answer all your questions and work with you to determine if you have the grounds for a personal injury lawsuit. The attorneys at our firm are determined to resolve even the most difficult of cases. We will work closely with you to determine the best course of action to get your claim or case resolved in the most efficient way possible. We will fight for your right to compensation! No one should have to suffer a financial burden from the result of another person's carelessness. The attorneys at Kommer, Bave & Ollman, LLP will aggressively fight to ensure that justice is served on your behalf.
Business News