Porter County to start new court for mentally ill offenders
Legal Marketing
A northwestern Indiana county is preparing to become just the fourth in the state to operate a court specifically designed to treat the needs of nonviolent mentally ill offenders.

Porter Superior Court Judge David Chidester says the county's Restoration Court will operate much like its existing drug and veterans treatment courts: Participants who successfully complete the program can have underlying criminal cases dismissed. Chidester will oversee the court.

Porter County PACT Director Tammy O'Neill, who helped create the new court, said the justice system contains "a disproportionate number" of people with mental illness.

Chidester tells The (Northwest Indiana) Times the court will be funded with a grant from the Indiana Department of Correction. It's due to start operations early next year. Similar courts operate in Allen, Lake and Madison counties.
Related listings
Legal Marketing

10/16/2018

Attorney General Jeff Sessions on Monday criticized a court order that allows for the questioning of Commerce Secretary Wilbur Ross on how a citizenship question came to be added to the 2020 census.The court's actions, the attorney general said in a ...

Legal Marketing

01/04/2018

The U.S. Supreme Court on Thursday delayed a lower-court order that would have forced North Carolina Republican lawmakers to redraw the state's congressional districts by next week because of excessive partisan bias in current lines.The justices anno...

Legal Marketing

09/01/2017

We are delighted to announce the launch of Forte Law Group LLC website, designed with a fresh new look and user-friendly navigation.Forte Law Group focuses on special education law and empowering parents to advocate for their child's rights. Yo...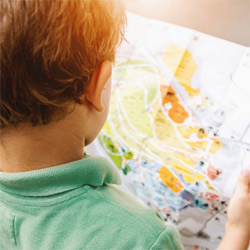 New York Commercial Litigation Law Firm - Woods Lonergan PLLC
Founded in 1993 by Managing Partner James F. Woods, Woods Lonergan PLLC has built a strong reputation as a resourceful and industrious firm that provides clients with clear, concise, and straightforward answers to their most challenging legal issues. Partner Lawrence R. Lonergan, who joined the firm in 2008, has been a friend and colleague to Mr. Woods for over 40 years and shares the same business philosophy. Woods Lonergan PLLC's collective experience and expertise enables the firm to expeditiously and effectively analyze the increasing challenges clients face in an evolving business and legal world, in many instances, avoiding unnecessary time and expense to our clients. Our mission is simple: provide cutting-edge expertise and sound advice in select areas of the law for corporate and business clients. We thrive on providing each client with personalized attention, forceful representation, and a collaborative team effort that embraces collective knowledge.
Business News