Sunnyvale, CA Personal Injury Attorney
Legal Business
Esra Jung, Sunnyvale, CA Personal Injury Attorney has helped clients recover over $10 million in compensation over 30 years.

Trial lawyer with 30 years of experience in personal injury, criminal and general law practice. Expertise in legal research and analysis, trial preparation, use of source materials to access nformation, preparing detailed legal written materials, negotiating settlements, conducting discovery, and coordination with clients. Experienced overseeing high-level operations while mentoring junior level staff and advising executive employees

His law firm, The Law Offices of Esra Jung, is staffed by a team of experienced attorneys who understand the unique needs of accident victims and provide representation on a contingency basis, meaning there is no cost to the client unless a settlement or award is won. They offer a free evaluation of accident claims.

Our legal team pursues a wide range of car accident claims, including:

• Head-on collisions
• Rear-end collisions
• Bus accidents
• Truck accidents
• Drunk driver accidents
• Commercial vehicle accidents

We take into consideration that every car accident is unique and under its own circumstances. The more specific details of the wreck you can recall, the stronger your case can become. That's why the attorneys at our law office make sure to set a time to listen to your story and give you the time to explain in detail. If you are looking for an experienced personal injury attorney in Sunnyvale, call (408) 556-0300 for a free consultation or contact us online.
Related listings
Legal Business

02/15/2023

Spain's National Court has agreed to the extradition to the U.S. of a British citizen who allegedly took part in computer attacks, including the July 2020 hacking of Twitter accounts of public figures such as Joseph Biden, Barack Obama and Bill...

Legal Business

10/10/2022

A top Indiana lawyer on Friday questioned the validity of a lawsuit brought by a group of residents who argue that the state's abortion ban violates their religious freedoms.A judge heard arguments Friday for about an hour in an Indianapolis co...

Legal Business

10/06/2022

The family of the victim in the murder case chronicled in the first season of the "Serial" podcast has asked Maryland's intermediate appellate court to halt Adnan Syed's court case pending the family's appeal of a judge&...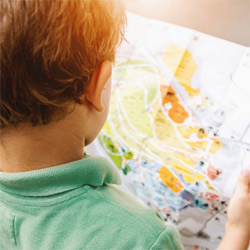 St. Louis Missouri Criminal Defense Lawyer
A National Presence with clients all over the country. For years, The Law Offices of John M. Lynch, LLC, has been committed to providing clients with the attentive service and the strong representation needed to resolve complex criminal defense, personal injury and general litigation issues. And we have achieved and unparalleled level of success. Our St. Louis trial lawyers aggressively defend state and federal cases involving drug crimes, white collar crimes, violent crimes, DWI and other crimes in the St. Louis area and beyond. As our motto states, YOUR SOLUTION BEGINS WITH US. Call us today for your free consulation!"

Any federal crime allegation or arrest can change your life. The consequences for a conviction are severe, including the possibility of fines, property forfeiture, prison time and other punishments. Aggressive representation is needed to defend against charges at the federal level. The Law Offices of John M. Lynch, LLC, offers experienced federal criminal defense for clients in St. Louis, St. Charles and surrounding communities in Missouri, Illinois and the nation. Our law firm has a proven record of success for cases involving serious federal charges.
Business News