Kentucky Attorney General files pension brief with top court
Legal Business
Kentucky Democratic Attorney General Andy Beshear has filed a brief with the state Supreme Court about why he thinks a law changing the public pension system is unconstitutional.

The state legislature passed SB 151 in April. It would require all new teacher hires to be moved into a hybrid pension system. It would also restrict how teachers use sick days to calculate their retirement benefits.

The bill was unpopular with public workers. Beshear, who is running for governor in 2019, sued to block the bill. He says lawmakers did not follow the state Constitution when they passed the bill too quickly.

Republican Gov. Matt Bevin says the law does not violate the state Constitution. The court is scheduled to hear the case on Sept. 20.
Related listings
Legal Business

07/08/2018

The next Supreme Court justice will join the bench at a time when the public has more confidence in the high court than in Congress or the presidency.A Gallup survey in June found 37 percent of Americans have a great deal or quite a lot of confidence...

Legal Business

06/29/2018

The opening on the Supreme Court has created a dilemma for Democratic senators up for re-election in the states that President Donald Trump won in 2016.The choice of whether to support the upcoming nominee could be particularly difficult for Sens. He...

Legal Business

06/28/2018

answers to them.Most court-watchers and interest groups are focused on abortion and whether a more conservative justice may mean more restrictions on abortions get upheld or even whether the 1973 Roe v. Wade abortion decision affirming a woman's righ...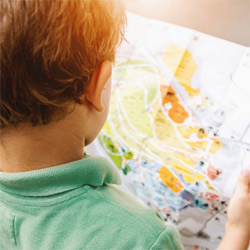 New York Commercial Litigation Law Firm - Woods Lonergan PLLC
Founded in 1993 by Managing Partner James F. Woods, Woods Lonergan PLLC has built a strong reputation as a resourceful and industrious firm that provides clients with clear, concise, and straightforward answers to their most challenging legal issues. Partner Lawrence R. Lonergan, who joined the firm in 2008, has been a friend and colleague to Mr. Woods for over 40 years and shares the same business philosophy. Woods Lonergan PLLC's collective experience and expertise enables the firm to expeditiously and effectively analyze the increasing challenges clients face in an evolving business and legal world, in many instances, avoiding unnecessary time and expense to our clients. Our mission is simple: provide cutting-edge expertise and sound advice in select areas of the law for corporate and business clients. We thrive on providing each client with personalized attention, forceful representation, and a collaborative team effort that embraces collective knowledge.
Business News