Armstrong Teasdale Adds Three New Associates
Law Firm News
Armstrong Teasdale LLP announces the arrival of associates Irina Sandler, Lauren Ashley Smith, and Adam R. Wuller.
"The subtle shift in the economy has brought about additional business and afforded us the opportunity to add talent," said Michael A. Chivell, Armstrong Teasdale's managing partner. "As we position Armstrong Teasdale as a premier firm in this region, we'll continue to place a premium on attracting exceptional attorneys in key practice areas."
Former legal counsel at the affiliate of Emerson Electric in Moscow, Irina Sandler joins the firm's International practice group and will focus on international trade, import and export controls, Foreign Corrupt Practices Act (FCPA) and antitrust compliance. She earned her LL.M. in Intellectual Property and Technology Law from Washington University School of Law, was an Edmund S. Muskie Graduate Program Fellow at the University of Illinois College of Law, and received her Degree in Law from Russian Law Academy of the Russian Ministry of Justice.
Lauren Ashley Smith, a recent law school graduate, is a member of the firm's Public Finance and Real Estate, and Financial Services practice groups. Drawing on her research and scholarship in land use, and state and local government law, she will focus on public/private real estate development and municipal finance. Additionally, Smith will assist lenders and other creditors seeking to maximize their recovery against debtors in litigation, liquidation, reorganization, and bankruptcy including all aspects of post-judgment collection efforts. She earned her J.D. from Washington University School of Law and her B.A. from Marquette University.
Adam R. Wuller, also a recent graduate, is a registered patent attorney with the U.S. Patent and Trademark Office and joins the firm's Intellectual Property practice group. The majority of his work will involve the preparation and prosecution of U.S. and foreign patent applications in a wide range of technical disciplines, including mechanical and medical devices. Wuller received his J.D. from Saint Louis University School of Law and his B.S. in engineering physics from the University of Illinois at Urbana-Champaign.
Related listings
Lawmakers in Cambodia on Monday approved an amendment to the constitution barring Cambodians with dual citizenship from holding high government office, a move initiated by Prime Minister Hun Sen and directed at prominent opposition politicians. The g...

Maryland's highest court has agreed to take up the case of Lee Boyd Malvo, who is serving life in prison for his role in the 2002 sniper spree that terrorized the Washington, D.C., region. Malvo's lawyers argue that his punishment goes ag...

Kentucky's Supreme Court has ended most coronavirus-related restrictions for the state's court system effective immediately, Chief Justice John D. Minton Jr. said Tuesday. The high court entered administrative orders eliminating most heal...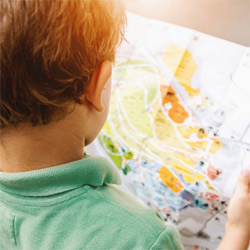 St. Louis Missouri Criminal Defense Lawyer
A National Presence with clients all over the country. For years, The Law Offices of John M. Lynch, LLC, has been committed to providing clients with the attentive service and the strong representation needed to resolve complex criminal defense, personal injury and general litigation issues. And we have achieved and unparalleled level of success. Our St. Louis trial lawyers aggressively defend state and federal cases involving drug crimes, white collar crimes, violent crimes, DWI and other crimes in the St. Louis area and beyond. As our motto states, YOUR SOLUTION BEGINS WITH US. Call us today for your free consulation!"

Any federal crime allegation or arrest can change your life. The consequences for a conviction are severe, including the possibility of fines, property forfeiture, prison time and other punishments. Aggressive representation is needed to defend against charges at the federal level. The Law Offices of John M. Lynch, LLC, offers experienced federal criminal defense for clients in St. Louis, St. Charles and surrounding communities in Missouri, Illinois and the nation. Our law firm has a proven record of success for cases involving serious federal charges.