Judge rules in favor of Columbus on gun control measures
Legal News
An Ohio law that prevents cities from implementing their own gun control measures cannot be enforced in Columbus, a county judge ruled.

The law is an "unconstitutional infringement upon municipal home-rule," Franklin County Judge Stephen L. McIntosh said in his ruling Wednesday temporarily blocking the law in the state's capital and largest city.

The ruling "upholds the city's constitutional rights to protect its community from gun violence," City Attorney Zach Klein said. He applauded the ruling as a "first step" toward helping quell gun violence in the city.

As the case continues, the city plans to argue the court should make the temporary injunction permanent.

The state plans to appeal the Wednesday ruling, which affects only Columbus, a city of just over 900,000 people in a state of nearly 12 million.

"The city of Columbus remains part of the State of Ohio and subject to its laws," Ohio Attorney General Dave Yost said in an emailed statement.

At issue is an expansive 2018 law that created additional gun rights for Ohioans, including placing the burden of proof on prosecutors rather than the defendant when someone claims they fired in self-defense. Republican lawmakers overrode former Gov. John Kasich's veto of the legislation to make it law.
Related listings
Lawmakers in the border state of Tamaulipas voted Wednesday night to legalize same-sex marriages, becoming the last of Mexico's 32 states to authorize such unions.The measure to amend the state's Civil Code passed with 23 votes in favor, ...

Two former German soldiers were convicted Monday of trying to form a mercenary group to intervene in Yemen's civil war. They were found guilty of attempting to form a terrorist organization.The Stuttgart state court said the two men, aged 61 an...

A Wisconsin taxpayers group that unsuccessfully brought a lawsuit seeking to block President Joe Biden's student loan forgiveness program is asking the U.S. Supreme Court to intervene. The Brown County Taxpayers Association on Wednesday asked t...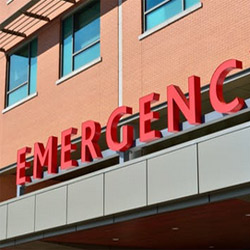 Nicholas C. Minshew - Minshew & Ahluwalia LLP
<Nicholas C. Minshew, Attorney at Law, concentrates his practice in the area of Family Law including divorce, separation, child support, child custody, alimony, division of property, separation agreements, domestic violence, prenuptial agreements, and child support enforcement & modification. Mr. Minshew provides legal services to clients in Washington, D.C., and throughout Maryland, including Montgomery County, Frederick County, and Prince George's County.

Mr. Minshew obtained his Juris Doctorate degree from the American University, Washington College of Law in 2000, where he worked as an editor for the Administrative Law Review. After receiving his law degree, Mr. Minshew worked as an attorney for the global law firm of Morgan, Lewis & Bockius LLP, and for Leonard Street & Deinard LLP representing companies in Federal proceedings. During that time, Mr. Minshew redirected his focus to provide legal services directly to individuals and families.
Business News