US jury acquits Peruvian defendant in FIFA bribery case
International
A former South American soccer official was acquitted Tuesday of a corruption charge stemming from the FIFA bribery scandal after two others were convicted last week, capping a trial in which U.S. prosecutors sought to expose a culture of greed and corruption among the powerful men who oversee the world's most popular sport.Jurors found Manuel Burga, the 60-year-old former president of Peru's soccer federation, not guilty of a single racketeering conspiracy charge.Burga wept when the acquittal was announced. After the verdict, he came out of the courtroom, his eyes wet and said: "God Bless America. That's all I can say."Burga said he would go home and resume a career as a lawyer that had been largely left behind for the last 15 years during his career as a soccer executive."My history in soccer is finished," he said. "I'll go back to the law."On Friday, jurors told U.S. District Judge Pamela Chen they were deadlocked on Burga's case but had reached guilty verdicts on multiple charges against two other former officials: Juan Napout, of Paraguay, and Jose Maria Marin, of Brazil. Chen gave jurors the holiday weekend to think about Burga's case.The judge had jailed Marin, 85, and Napout, 59, after their convictions Friday. The two were acquitted on some lesser charges. Burga, meanwhile, was waiting on his passport to return home.Marin, Burga and Napout had been arrested in 2015. Prosecutors accused them of agreeing to take millions of dollars in bribes from businessmen seeking to lock up lucrative media rights or influence hosting rights for the World Cup and other major tournaments controlled by FIFA.
Related listings
A Moscow court on Monday ruled that a prominent theater and film director who is being investigated for fraud must remain under house arrest.Kirill Serebrennikov, arguably Russia's best known director, was detained and put under house arrest in Augus...

A court in Belgium on Friday pushed back the extradition arguments of ex-Catalan leader Carles Puigdemont and four allies until at least Dec. 4, likely keeping the secessionist rebels in Belgium right through Catalonia's regional election campaign.Th...

A German court ruled Thursday that Kuwait's national airline didn't have to transport an Israeli citizen because the carrier would face legal repercussions at home if it did.The Frankfurt state court noted in its decision that Kuwait Airways is not a...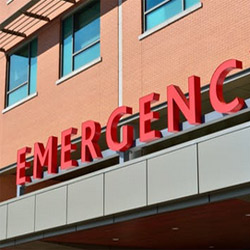 New Rochelle, New York Personal Injury Lawyers
If you or a loved one has been injured in an accident, contact Kommer, Bave & Ollman, LLP, in New Rochelle, New York, immediately. We can answer all your questions and work with you to determine if you have the grounds for a personal injury lawsuit. The attorneys at our firm are determined to resolve even the most difficult of cases. We will work closely with you to determine the best course of action to get your claim or case resolved in the most efficient way possible. We will fight for your right to compensation! No one should have to suffer a financial burden from the result of another person's carelessness. The attorneys at Kommer, Bave & Ollman, LLP will aggressively fight to ensure that justice is served on your behalf.
Business News