Turkish court rejects request for Greek soldiers' release
International
A Turkish court on Monday rejected lawyers' requests for two Greek soldiers arrested in Turkey to be released from custody.

The two were arrested last week for allegedly entering a Turkish military zone and on suspicion of attempted espionage. Greece said the two soldiers - a lieutenant and a sergeant - accidentally strayed into Turkey due to bad weather during a patrol of the Greek-Turkish border.

The development has added further tensions to already strained ties between the NATO allies.

Lawyers for the two Greek soldiers filed a demand Monday for their release at the court in the northwestern Turkish city of Edirne. The court however, ruled that they must remain in custody on grounds that they did not have permanent residence in Turkey and because the court was still examining the "digital data" seized from them, the state-run Anadolu Agency reported.

Family members of the two soldiers were able to visit them in jail Monday.

Earlier in Athens, Greek Foreign Minister Nikos Kotzias renewed a demand for their swift release.

"Turkey must observe procedures prescribed by international law, and not turn a routine incident into a big political and legal issue," he said.

A river marks most of the Greek-Turkish border, while a fence runs along much of the land section. However, some parts aren't clearly marked.

Relations between neighbors Greece and Turkey have soured in recent weeks over longstanding disputes about boundaries in the Aegean Sea and natural gas drilling rights off the coast of war-divided Cyprus.

Last month, a Greek coast guard vessel was rammed by a Turkish patrol boat off disputed islets in the east Aegean, and Turkish warships prevented an exploratory gas rig from drilling near Cyprus.

Turkey meanwhile, is angered by court decisions in Greece rejecting the extradition of eight Turkish servicemen wanted by Ankara for their alleged involvement in a failed military coup in 2016. The eight deny any involvement in the failed coup, and Greek courts have ruled they would be at risk of not receiving a fair trial if returned to Turkey.

Turkish Deputy Prime Minister Bekir Bozdag rejected speculation that Ankara could use the Greek soldiers' arrest to secure the extradition of the eight Turkish soldiers.

"The arrest of the two soldiers in Turkey is not the subject of a swap," Bozdag said. "Neither the Greek government nor the Turkish government have made a request for a swap."
Related listings
Since the International Criminal Court began collecting material three months ago for a possible war crimes case involving Afghanistan, it has gotten a staggering 1.17 million statements from Afghans who say they were victims.The statements include a...

The International Court of Justice laid down definitive maritime boundaries Friday between Costa Rica and Nicaragua in the Caribbean Sea and Pacific Ocean and a small land boundary in a remote, disputed wetland.As part of the complex ruling, the Unit...

Malaysia's top court in a landmark decision says both parents must consent to the religious conversion of a minor, ruling in favor of a Hindu woman whose ex-husband converted their three children to Islam.M.Indira Gandhi became caught in a high-profi...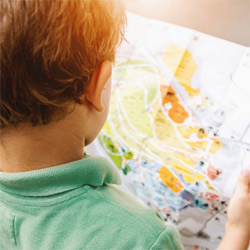 New York Commercial Litigation Law Firm - Woods Lonergan PLLC
Founded in 1993 by Managing Partner James F. Woods, Woods Lonergan PLLC has built a strong reputation as a resourceful and industrious firm that provides clients with clear, concise, and straightforward answers to their most challenging legal issues. Partner Lawrence R. Lonergan, who joined the firm in 2008, has been a friend and colleague to Mr. Woods for over 40 years and shares the same business philosophy. Woods Lonergan PLLC's collective experience and expertise enables the firm to expeditiously and effectively analyze the increasing challenges clients face in an evolving business and legal world, in many instances, avoiding unnecessary time and expense to our clients. Our mission is simple: provide cutting-edge expertise and sound advice in select areas of the law for corporate and business clients. We thrive on providing each client with personalized attention, forceful representation, and a collaborative team effort that embraces collective knowledge.
Business News