Supreme Court ruling clear, but Brexit future still murky
International
The landmark British Supreme Court ruling that Prime Minister Boris Johnson's suspension of Parliament was unlawful did not deal directly with plans for Britain's anticipated departure from the European Union. Brexit will however be top of the agenda in Parliament now that lawmakers have returned.

As things stand, Britain is scheduled to leave the EU on Oct. 31 unless the British government requests an extension and the other 27 EU countries agree to a further delay.

However, Parliament passed a bill earlier this month before Johnson suspended Parliament requiring the prime minister to seek a three-month extension if no withdrawal agreement has been reached with the EU by Oct. 19.

Johnson insists that he is pursuing a deal with the EU, but has repeatedly said that if there is no deal, he will take Britain out of the EU on the scheduled Brexit date rather than request an extension.

For most economists, including those in government and the Bank of England, a no-deal Brexit would trigger a recession as trade barriers, including tariffs, are put up between Britain and the EU. There's also a widespread expectation that there will be gridlock at Britain's ports, and shortages of some food and medicine.
Related listings
A Polish appeals court upheld a lower court's verdict in a slander case and ruled Monday that pro-democracy fighter and former president Lech Walesa must apologize to the leader of the country's right-wing ruling party.Law and Justice party leader Ja...

Slovakia's Supreme Court on Monday dismissed a request by the country's prosecutor general to ban a far-right party that has 14 seats in the country's parliament.In his request filed two years ago, Jaromir Ciznar said the far-right People's Party Our...

The Mexican president is butting heads with the Supreme Court just one week into office after judges suspended a law that would cap public sector salaries, one of his key campaign promises.President Andres Manuel Lopez Obrador accused the judges of l...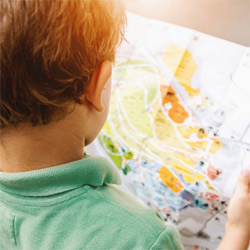 New York Commercial Litigation Law Firm - Woods Lonergan PLLC
Founded in 1993 by Managing Partner James F. Woods, Woods Lonergan PLLC has built a strong reputation as a resourceful and industrious firm that provides clients with clear, concise, and straightforward answers to their most challenging legal issues. Partner Lawrence R. Lonergan, who joined the firm in 2008, has been a friend and colleague to Mr. Woods for over 40 years and shares the same business philosophy. Woods Lonergan PLLC's collective experience and expertise enables the firm to expeditiously and effectively analyze the increasing challenges clients face in an evolving business and legal world, in many instances, avoiding unnecessary time and expense to our clients. Our mission is simple: provide cutting-edge expertise and sound advice in select areas of the law for corporate and business clients. We thrive on providing each client with personalized attention, forceful representation, and a collaborative team effort that embraces collective knowledge.
Business News