Spanish court nixes terrorism accusation in Basque incident
International
Spain's National Court has sentenced seven men and a woman to between two and 13 years in prison for beating up two police officers and their girlfriends, but rejected the prosecutors' argument that the defendants should face terror charges.

The call for terror charges caused outrage at the trial because the incident took place two years ago in an area of northern Spain with a strong Basque identity.

The Basque region is trying to put behind it decades of violence at the hands of armed separatist group ETA, which killed more than 800 people, including police, before giving up its armed campaign in 2011.

The court said in sentencing Friday that terrorist intent was not proven and that the accused did not belong to a terrorist organization.
Related listings
Bolivia made an emotional appeal Monday for the International Court of Justice to order Chile to enter talks over granting the landlocked South American nation access to the Pacific Ocean, saying the dispute will remain a source of conflict if it's n...

Human rights groups say Philippine President Rodrigo Duterte and his officials could still be prosecuted at the International Criminal Court for killings in his anti-drug war until his decision to withdraw from the tribunal takes effect after a year....

Brazil's Supreme Court has batted down challenges to key parts of a law that environmentalists say has contributed to increasing deforestation in the Amazon rainforest.The 2012 law included an amnesty for illegal deforestation that occurred before Ju...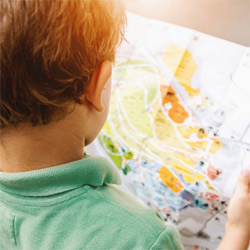 New York Commercial Litigation Law Firm - Woods Lonergan PLLC
Founded in 1993 by Managing Partner James F. Woods, Woods Lonergan PLLC has built a strong reputation as a resourceful and industrious firm that provides clients with clear, concise, and straightforward answers to their most challenging legal issues. Partner Lawrence R. Lonergan, who joined the firm in 2008, has been a friend and colleague to Mr. Woods for over 40 years and shares the same business philosophy. Woods Lonergan PLLC's collective experience and expertise enables the firm to expeditiously and effectively analyze the increasing challenges clients face in an evolving business and legal world, in many instances, avoiding unnecessary time and expense to our clients. Our mission is simple: provide cutting-edge expertise and sound advice in select areas of the law for corporate and business clients. We thrive on providing each client with personalized attention, forceful representation, and a collaborative team effort that embraces collective knowledge.
Business News