Polish leader appoints top court judges, against ruling
International
Poland's president swore in 27 new Supreme Court judges Wednesday, stepping up the conflict over control of the judiciary and ignoring another top court that said the appointments should be suspended pending an opinion by European Union judges.

Andrzej Duda appointed judges to the civil and penal chambers of the court as well as to its new chamber of extraordinary control, according to his top aide, Pawel Mucha. Reporters were not allowed to witness the ceremony.

"We are implementing another stage of the reform of the justice system that is so important to us," Mucha said, adding: "We are acting in the public interest."

The new judges are part of the sweeping changes that the ruling conservative Law and Justice party has been applying to the justice system since winning power in 2015. It says that judges active during the communist era, before 1989, must be replaced. Many of the court's judges have been forced to retire early under a new law that put their retirement age at 65, from the previous 70.

But critics say the changes violate the constitution and are putting Poland's courts under the party's political control. They also say Duda is acting against the supreme charter and warn he may be brought to account before a special tribunal.

The former head of the Constitutional Tribunal, designed to try actions by politicians, Andrzej Zoll, said Duda must be "brought to account in the future," saying his actions are against the rule of law and could lead to anarchy.
Related listings
India on Thursday deported its first group of Rohingya Muslims since the government last year ordered the expulsion of members of the Myanmar minority group and others who entered the country illegally.The deportation was carried out after the Suprem...

Six nations made the unprecedented move Wednesday of asking the U.N.'s International Criminal Court to investigate Venezuela for possible crimes against humanity, even as President Nicolas Maduro made an unexpected trip to the world body'...

India's top court on Wednesday upheld the government's policy of issuing a 12-digit identification number to every citizen, but said it can't be made mandatory for services such as bank accounts, cellphone connections and school admissions.The Suprem...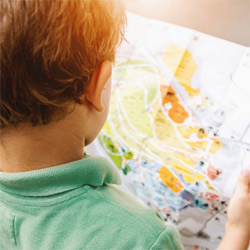 New York Commercial Litigation Law Firm - Woods Lonergan PLLC
Founded in 1993 by Managing Partner James F. Woods, Woods Lonergan PLLC has built a strong reputation as a resourceful and industrious firm that provides clients with clear, concise, and straightforward answers to their most challenging legal issues. Partner Lawrence R. Lonergan, who joined the firm in 2008, has been a friend and colleague to Mr. Woods for over 40 years and shares the same business philosophy. Woods Lonergan PLLC's collective experience and expertise enables the firm to expeditiously and effectively analyze the increasing challenges clients face in an evolving business and legal world, in many instances, avoiding unnecessary time and expense to our clients. Our mission is simple: provide cutting-edge expertise and sound advice in select areas of the law for corporate and business clients. We thrive on providing each client with personalized attention, forceful representation, and a collaborative team effort that embraces collective knowledge.
Business News