Pakistan ex-PM criticizes judiciary for his disqualification
International
Pakistan's former Prime Minister Nawaz Sharif on Tuesday criticized the country's judiciary for rejecting his appeal over his disqualification from office and vowed again to fight a legal battle to clear his name.

In July, the Supreme Court barred him from office for concealing financial assets. Sharif has since been replaced by a member of his ruling party but has vowed to fight and prove he never indulged in corruption. Earlier this month, the top court rejected Sharif's request for a review of its July 28 ruling.

Tuesday's remarks by Sharif came just after he made his first appearance before an anti-corruption court to face corruption charges earlier in the day. He has returned home from London, where he travelled to see his ailing wife who is undergoing medical treatment in Britain.

"I know for what reasons I am being punished," Sharif told a news conference, without elaborating.

Sharif is likely to be indicted on Oct. 2 in connection with three corruption cases that were filed against him by the country's anti-corruption body earlier this month. Sharif resigned after the Supreme Court disqualified him, but afterward said he was being punished over a trivial charge.

As he appeared before the corruption court earlier on Tuesday, a group of Sharif's followers gathered outside the court and later some chanted slogans in his support inside the courtroom.
Related listings
Kenya's Supreme Court is delivering its full judgment on why it annulled President Uhuru Kenyatta's re-election in August.The court annulled Kenyatta's victory in the August 8 election saying there were irregularities and illegalities, in response to...

A lawyer says an Egyptian court has ordered the detention of 24 Nubians for 15 days pending investigation for participating in a protest earlier this month. Nubians are an ethnic minority.Moustafa el-Hassan says Wednesday's decision comes after prose...

An Indian court on Thursday sentenced two men to death and two others to life in prison for a series of bombings that killed 257 people in Mumbai in 1993. A fifth man was given 10 years in prison.The five men were convicted earlier of criminal conspi...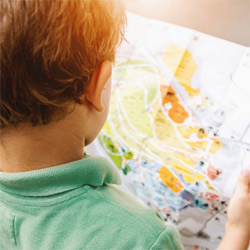 New York Commercial Litigation Law Firm - Woods Lonergan PLLC
Founded in 1993 by Managing Partner James F. Woods, Woods Lonergan PLLC has built a strong reputation as a resourceful and industrious firm that provides clients with clear, concise, and straightforward answers to their most challenging legal issues. Partner Lawrence R. Lonergan, who joined the firm in 2008, has been a friend and colleague to Mr. Woods for over 40 years and shares the same business philosophy. Woods Lonergan PLLC's collective experience and expertise enables the firm to expeditiously and effectively analyze the increasing challenges clients face in an evolving business and legal world, in many instances, avoiding unnecessary time and expense to our clients. Our mission is simple: provide cutting-edge expertise and sound advice in select areas of the law for corporate and business clients. We thrive on providing each client with personalized attention, forceful representation, and a collaborative team effort that embraces collective knowledge.
Business News