Court: First Amendment protects "hate group" label
Intellectual Property
A federal judge has ruled that a liberal advocacy group has a First Amendment right to call a Christian ministry a hate group for its opposition to homosexuality.

U.S. District Judge Myron Thompson, in a 141-page decision issued late Thursday, threw out a complaint filed by the Florida-based Coral Ridge Ministries Media Inc. against the Southern Poverty Law Center of Montgomery.

Coral Ridge, also called James Kennedy Ministries of Fort Lauderdale, sued the nonprofit law center, Amazon and others in 2017 because it wasn't included in a program that lets Amazon customers donate to nonprofit groups. The suit said the refusal was because the law center had labeled the ministry a hate group for its stance against homosexual behavior.

The judge ruled that the liberal watchdog organization has a free-speech right to make the claim, but he didn't address whether the ministry is a hate organization.

Attorneys representing the ministry did not immediately respond to an email seeking comment. In a statement, the Southern Poverty Law Center said the decision is a win for groups that want to "share their opinions and educate the public."

"Any organization we list as a hate group is free to disagree with us about our designation, but this ruling underscores that the designation is constitutionally protected speech and not defamatory," said Karen Baynes-Dunning, interim president of the organization.
Related listings
Intellectual Property

07/16/2019

Two Jeffrey Epstein accusers urged a judge Monday to keep the wealthy financier behind bars until he goes on trial on federal charges that he sexually abused underage girls.The women stood just feet from where Epstein was seated in his blue jail outf...

Intellectual Property

04/14/2018

Online shoppers have gotten used to seeing that line on checkout screens before they click "purchase." But a case before the Supreme Court could change that.At issue is a rule stemming from two, decades-old Supreme Court cases: If a business is shipp...

Intellectual Property

09/10/2017

Gambia Joins The Madrid Protocol! The Gambia's recent accession to the Madrid Protocol, effective from 18th December, 2015, makes the smiling coast the 96th member of Madrid. The protocol is designed to simplify intellectual property registrati...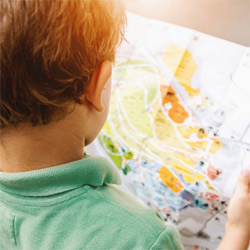 New York Commercial Litigation Law Firm - Woods Lonergan PLLC
Founded in 1993 by Managing Partner James F. Woods, Woods Lonergan PLLC has built a strong reputation as a resourceful and industrious firm that provides clients with clear, concise, and straightforward answers to their most challenging legal issues. Partner Lawrence R. Lonergan, who joined the firm in 2008, has been a friend and colleague to Mr. Woods for over 40 years and shares the same business philosophy. Woods Lonergan PLLC's collective experience and expertise enables the firm to expeditiously and effectively analyze the increasing challenges clients face in an evolving business and legal world, in many instances, avoiding unnecessary time and expense to our clients. Our mission is simple: provide cutting-edge expertise and sound advice in select areas of the law for corporate and business clients. We thrive on providing each client with personalized attention, forceful representation, and a collaborative team effort that embraces collective knowledge.
Business News