Judge strikes down a Texas law requiring age verification to view adult websites
Family Law
A federal judge has struck down a Texas law requiring age verification and health warnings to view pornographic websites and blocked the state attorney general's office from enforcing it.

In a ruling Thursday, U.S. District Judge David Ezra agreed with claims that House Bill 1181, which was signed into law by Texas Gov. Greg Abbott in June, violates free speech rights and is overbroad and vague.

The state attorney general's office, which is defending the law, immediately filed notice of appeal to the Fifth Circuit U.S. Court of Appeals in New Orleans.

The lawsuit was filed Aug. 4 by the Free Speech Coalition, a trade association for the adult entertainment industry and a person identified as Jane Doe and described as an adult entertainer on various adult sites, including Pornhub.

Judge Ezra also said the law, which was to take effect Friday, raises privacy concerns because a permissible age verification is using a traceable government-issued identification and the government has access to and is not required to delete the data.

"People will be particularly concerned about accessing controversial speech when the state government can log and track that access," Ezra wrote. "By verifying information through government identification, the law will allow the government to peer into the most intimate and personal aspects of people's lives."

Ezra said Texas has a legitimate goal of protecting children from online sexual material, but noted other measures, including blocking and filtering software, exist.

"These methods are more effective and less restrictive in terms of protecting minors from adult content," Ezra wrote. The judge also found the law unconstitutionally compels speech by requiring adult sites to post health warnings they dispute — that pornography is addictive, impairs mental development and increases the demand for prostitution, child exploitation and child sexual abuse images.

"The disclosures state scientific findings as a matter of fact, when in reality, they range from heavily contested to unsupported by the evidence," Ezra wrote.

The Texas law is one of several similar age verification laws passed in other states, including Arkansas, Mississippi, Utah and Louisiana.
Related listings
A judge overseeing the case against Bryan Kohberger, charged with killing four University of Idaho students last fall, heard arguments Friday over a gag order that largely bars attorneys and other parties in the case from speaking with news reporters...

An Oklahoma judge has thrown out a lawsuit seeking reparations for the 1921 Tulsa Race Massacre, dashing an effort to obtain some measure of legal justice by survivors of the deadly racist rampage.Judge Caroline Wall on Friday dismissed with prejudic...

An effort to disbar conservative attorney John Eastman, who devised ways to keep President Donald Trump in the White House after his defeat in the 2020 election, will begin Tuesday in Los Angeles.Eastman is expected to spend the day testifying before...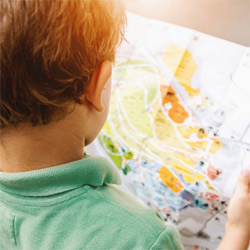 St. Louis Missouri Criminal Defense Lawyer
A National Presence with clients all over the country. For years, The Law Offices of John M. Lynch, LLC, has been committed to providing clients with the attentive service and the strong representation needed to resolve complex criminal defense, personal injury and general litigation issues. And we have achieved and unparalleled level of success. Our St. Louis trial lawyers aggressively defend state and federal cases involving drug crimes, white collar crimes, violent crimes, DWI and other crimes in the St. Louis area and beyond. As our motto states, YOUR SOLUTION BEGINS WITH US. Call us today for your free consulation!"

Any federal crime allegation or arrest can change your life. The consequences for a conviction are severe, including the possibility of fines, property forfeiture, prison time and other punishments. Aggressive representation is needed to defend against charges at the federal level. The Law Offices of John M. Lynch, LLC, offers experienced federal criminal defense for clients in St. Louis, St. Charles and surrounding communities in Missouri, Illinois and the nation. Our law firm has a proven record of success for cases involving serious federal charges.
Business News