Court grants full parental rights to unmarried gay woman
Family Law
The same court that paved the way for same-sex marriage in the United States ruled Tuesday that an unmarried gay woman whose former girlfriend gave birth to two children through artificial insemination has the same parental rights as their biological mother.

The Supreme Judicial Court issued its decision Tuesday in a complicated case about the parental rights of a once-partnered, but unmarried, gay couple.

Julie Gallagher gave birth to the children, and her former partner, Karen Partanen, has helped raise them. They are now 4 and 8.

After the couple split in 2013, Partanen wanted to be declared a full legal parent.

A family court judge dismissed Partanen's request, finding that she didn't meet the requirements under state law because she and Gallagher were not married when the children were born, and Partanen is not a biological parent.

In overturning that ruling, the SJC found that a gay person may establish themselves as a child's presumptive parent under state law, even without a biological relationship with the child.

"The plain language of the provisions, then, may be construed to apply to children born to same-sex couples, even though at least one member of the couple may well lack biological ties to the children," Justice Barbara Lenk wrote for the court in the unanimous decision.

The SJC made Massachusetts the first state in the nation to legalize same-sex marriage through a landmark decision in 2003. Partanen was represented by GLBTQ Legal Advocates & Defenders, the same Boston-based legal group that brought the gay marriage case.
Related listings
India's Supreme Court on Tuesday struck down the Muslim practice that allows men to instantly divorce their wives as unconstitutional.The bench, comprising five senior judges of different faiths, deliberated for three months before issuing its order ...

The New Jersey Supreme Court has reversed a decades-old law in a landmark decision that makes the child the focus of divorce relocation proceedings.The law centers on divorced parents who want to leave New Jersey with the child against the other pare...

Many states have victim's advocates or child advocates, people in the judicial system who represent those affected by crime or abuse. Now, one state has created legal advocates for abused animals, an experiment being watched across the nation for sig...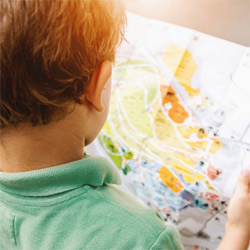 New York Commercial Litigation Law Firm - Woods Lonergan PLLC
Founded in 1993 by Managing Partner James F. Woods, Woods Lonergan PLLC has built a strong reputation as a resourceful and industrious firm that provides clients with clear, concise, and straightforward answers to their most challenging legal issues. Partner Lawrence R. Lonergan, who joined the firm in 2008, has been a friend and colleague to Mr. Woods for over 40 years and shares the same business philosophy. Woods Lonergan PLLC's collective experience and expertise enables the firm to expeditiously and effectively analyze the increasing challenges clients face in an evolving business and legal world, in many instances, avoiding unnecessary time and expense to our clients. Our mission is simple: provide cutting-edge expertise and sound advice in select areas of the law for corporate and business clients. We thrive on providing each client with personalized attention, forceful representation, and a collaborative team effort that embraces collective knowledge.
Business News