Romania: Court tells president to fire anti-graft prosecutor
Elite Lawyers
Romania's top court on Wednesday told the country's president to fire the chief anti-corruption prosecutor, widely praised for her efforts to root out high-level graft, but a thorn in the side of some politicians.

The move angered some Romanians. More than 1,500 people gathered in protest in Bucharest, the capital, and hundreds rallied in the western cities of Timisoara and Sibiu calling the court "a slave" of the ruling Social Democratic Party.

The constitutional court ruled in a 6-3 vote that there had been an institutional conflict after President Klaus Iohannis disagreed with the justice minister's assessment that National Anti-Corruption Directorate Chief Prosecutor Laura Codruta Kovesi should be dismissed on grounds of failing to do her job properly.

In his February report calling for her dismissal, the minister, Tudorel Toader, said she was authoritarian, claimed that prosecutors falsified evidence and asserted that the number of acquittals was too high. He also said she had harmed Romania's image in interviews with foreign journalists. Kovesi later refuted his accusations.

Under her leadership, the agency has successfully prosecuted lawmakers, ministers and other top officials for bribery, fraud, abuse of power and other corruption-related offenses.

Kovesi's departure would be a blow to the agency, respected by ordinary Romanians, the European Union and the U.S. The court will explain its ruling later.
Related listings
Steve Mostyn, a prominent Houston trial attorney and a top Democratic Party donor, has died. He was 46.In a statement, his family confirmed Thursday his death on Wednesday "after a sudden onset and battle with a mental health issue.""Steve was a belo...

Germany's highest court has decided that people must be allowed to be entered in official records as neither male nor female, saying in a ruling published Wednesday that authorities should create a third identity or scrap gender entries altoget...

Jackson County Circuit Judge W. Brent Powell was appointed Tuesday to the Missouri Supreme Court, marking the first high-profile judicial selection by new Republican Gov. Eric Greitens.Powell will replace former Judge Richard Teitelman, who died in N...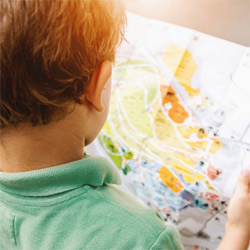 New York Commercial Litigation Law Firm - Woods Lonergan PLLC
Founded in 1993 by Managing Partner James F. Woods, Woods Lonergan PLLC has built a strong reputation as a resourceful and industrious firm that provides clients with clear, concise, and straightforward answers to their most challenging legal issues. Partner Lawrence R. Lonergan, who joined the firm in 2008, has been a friend and colleague to Mr. Woods for over 40 years and shares the same business philosophy. Woods Lonergan PLLC's collective experience and expertise enables the firm to expeditiously and effectively analyze the increasing challenges clients face in an evolving business and legal world, in many instances, avoiding unnecessary time and expense to our clients. Our mission is simple: provide cutting-edge expertise and sound advice in select areas of the law for corporate and business clients. We thrive on providing each client with personalized attention, forceful representation, and a collaborative team effort that embraces collective knowledge.
Business News