Islamic scholar acquitted of rape by Swiss court
Elite Lawyers
A Swiss court on Wednesday acquitted noted Islamic scholar Tariq Ramadan on charges of rape and "sexual constraint," citing lack of material evidence more than a decade after the alleged actions, contradictory witness statements and what resembled love messages to the accused.

The court said it would pay Ramadan's lawyers' fees. It was a first victory for the former Oxford scholar with a worldwide reputation who had a brutal fall from grace with similar accusations still pending in France.

Ramadan faces potential trial in France over allegations by several other women that emerged more than five years ago.

Ramadan, a Swiss citizen, was jailed in February 2018 in France and handed preliminary rape charges over two alleged assaults in France, one in 2009 and another in 2012. A third woman filed a rape complaint against him in March. He was released on bail nine months later.

The outspoken scholar has consistently denied any wrongdoing and filed a lawsuit saying the allegations were false.

In the Swiss case, the court noted that it didn't pass judgment on Ramadan's sexual practices or his morality. A statement said the plaintiff's accusations weren't corroborated by any material elements, including traces of sperm or blood. It also considered the "the numerous internet exchanges" between the Swiss plaintiff and several people implicated in the French case were "of a nature to influence" what she and witnesses told the court.

The court said that messages the plaintiff exchanged with Ramadan immediately after the acts in question and for weeks later appear more like "messages of love and, above all, make no mention" of her allegations during a night at a hotel.

"The court was not able to establish guilt beyond a reasonable doubt," the statement said.
Related listings
The international court convened in Cambodia to judge the Khmer Rouge for its brutal 1970s rule ended its work Thursday after spending $337 million and 16 years to convict just three men of crimes after the regime caused the deaths of an estimated 1....

Everyone knows Wisconsin will be in the spotlight for the presidential race in 2020. It's one of just a few states where the electorate is so evenly divided, it could swing either way. That is the biggest prize on the ballot this year, but it's far f...

North Carolina's highest court says it will hear arguments on whether the legislature can trim judgeships from the state's intermediate-level appeals court through attrition.The state Supreme Court says it will take up litigation from Democratic Gov....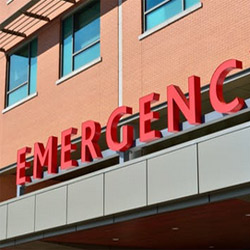 Nicholas C. Minshew - Minshew & Ahluwalia LLP
<Nicholas C. Minshew, Attorney at Law, concentrates his practice in the area of Family Law including divorce, separation, child support, child custody, alimony, division of property, separation agreements, domestic violence, prenuptial agreements, and child support enforcement & modification. Mr. Minshew provides legal services to clients in Washington, D.C., and throughout Maryland, including Montgomery County, Frederick County, and Prince George's County.

Mr. Minshew obtained his Juris Doctorate degree from the American University, Washington College of Law in 2000, where he worked as an editor for the Administrative Law Review. After receiving his law degree, Mr. Minshew worked as an attorney for the global law firm of Morgan, Lewis & Bockius LLP, and for Leonard Street & Deinard LLP representing companies in Federal proceedings. During that time, Mr. Minshew redirected his focus to provide legal services directly to individuals and families.
Business News