DUI laws and information for Georgia
DUI Law
There are two types of DUI in Georgia: "less safe driver," based on your appearance, demeanor, and driving at arrest, and "per se" dui, based on your blood alcohol level (BAC).
Two types: 1. DUI by being "Less Safe" (impaired) driver by alcohol (or drugs); 2. DUI by test result showing Unlawful Alcohol level, now 0.08 grams BAC. 1st Offense: $300 to $1,000 fine, 10 days jail (must serve at least 24 hours), 12 Mos Prob'n, 40 Community Svc hours. Dvr Lic (or operating privlege in GA) suspended for 12 mos. upon conviction, with early Reinstatement if complete DUI School and $200 pay fee after 120 days, but limited work permit IF licensed in Georgia. Administrative Lic Susp (ALS) for 12 mos for 1st DUI unlawful BAC or Refusal of Test. Deadline of 10 business days to request Hearing to prevent ALS.
You Are DUI:
If your blood alcohol level (BAC) is .08 or above, you are DUI. However, you may be arrested under "less safe driver" statutes if you appear to be under the influence of alcohol and/or drugs, even if your BAC is below .08.
First Offense (within a five year period):
Fine:
$300.00 -$1000.00 plus statutory surcharges (typically 15-25%).
Jail:
10 days to 12 months, all except for 24 hours may be suspended, stayed or probated.
If your BAC is less than 0.08, you may not have to do the 24 hours. If you plead guilty or are convicted of DUI, you must be placed on twelve months probation less any jail time received.
Community Service:
The law requires a minimum of 40 hours of community service unless you are under 21 years of age in which case you must do at least 20 hours. The actual time is set by the Court.
License Suspension:
On a first offense, if you do not request a hearing in 10 business days, then on the 31st day after your arrest, your driver's license will be suspended for one year. You will be able to get your license back at the end of 120 days if you have completed an alcohol/drug risk reduction course (DUI school) and paid the appropriate reinstatement fee ($200.00 via mail or $210.00 if you apply in person).
Limited Driving Permit:
During the first 120 days of suspension, you may be able to get a 30 day limited driving permit. (You cannot obtain this particular permit from a DMVS walk-In location. You must obtain it from the main DMVS office in Conyers, GA).
If you are under 21:
You are DUI if you have a BAC of .02 or above. Your license will be revoked for either 6 months (under 0.08 blood alcohol level) or 12 months (0.08 or higher) and no limited permit is allowed.
Drugs:
If you are convicted of a DUI charge that involves drugs, your driver's license will be suspended for one year, and you will not be able to get it reinstated for six months. No limited driving permit is allowed.
Related listings
Colorado BAC LimitsSimply put, blood alcohol concentration is how much alcohol is pulsing through your blood after you drink. The legal limit BAC for drivers over 21 years old is 0.08%, while the limit for drivers under 21 years old is 0.02%. DWAI ha...

If you are arrested for a first DUI in Alabama you will be subject to both administrative (license suspension) and criminal (jail, fines, etc.) penalties. The assessment of penalties is case-specific -- that is, various circumstances such as the amou...

Florida DUI Information Driving with an unlawful alcohol level (DUBAL) - (.08) Immediate License Suspension You will be suspended as of the arrest date for 6 months for the first offense and one year for any other offense of DUBAL. You will be given ...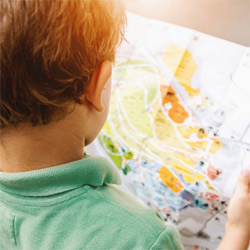 New York Commercial Litigation Law Firm - Woods Lonergan PLLC
Founded in 1993 by Managing Partner James F. Woods, Woods Lonergan PLLC has built a strong reputation as a resourceful and industrious firm that provides clients with clear, concise, and straightforward answers to their most challenging legal issues. Partner Lawrence R. Lonergan, who joined the firm in 2008, has been a friend and colleague to Mr. Woods for over 40 years and shares the same business philosophy. Woods Lonergan PLLC's collective experience and expertise enables the firm to expeditiously and effectively analyze the increasing challenges clients face in an evolving business and legal world, in many instances, avoiding unnecessary time and expense to our clients. Our mission is simple: provide cutting-edge expertise and sound advice in select areas of the law for corporate and business clients. We thrive on providing each client with personalized attention, forceful representation, and a collaborative team effort that embraces collective knowledge.
Business News