Spain: Venezuelan spymaster loses court extradition dispute
Criminal Law
Spain's Supreme Court refused Monday to suspend a government decision allowing a former Venezuelan spymaster to be extradited to the United States.

Lawyers for Gen. Hugo Carvajal, who for over a decade was late Venezuelan leader Hugo Chavez's eyes and ears in the Venezuelan military, asked the court to put the Spanish government decision — taken 18 months ago — on hold.

But the Supreme Court said in its written decision that Carvajal had presented no new arguments against the government decision, which he had already opposed at the court in May last year.

Carvajal's extradition procedure is currently on hold at the National Court, after he filed a request for asylum in Spain.

Nicknamed "El Pollo,′ or "The Chicken", Carvajal was arrested Sept. 9 in a small apartment in Madrid, where he had been holed up for months. His arrest came nearly two years after Carvajal defied a Spanish extradition order and disappeared.

In the United States, he faces federal charges for allegedly working with guerrillas from the Revolutionary Armed Forces of Colombia to "flood" the U.S. with cocaine.
Related listings
The Oklahoma Supreme Court has rejected a request to remove two members of the state's Pardon and Parole Board from a high-profile death penalty case. The court's brief ruling on Friday denied a prosecutor's request to remove Adam L...

Maine's supreme court has upheld a 40-year prison sentence imposed on a man who killed his roommate in Old Orchard Beach. Dustan Bentley pleaded guilty to murder in the death of 65-year-old William Popplewell, who was beaten, stabbe...

At Bullard & Powell, we believe that every criminal case, just like the person being charged, is unique. To that end, we do not view our cases as simply files to be worked on, but view them from the perspective of our clients. We work closely wit...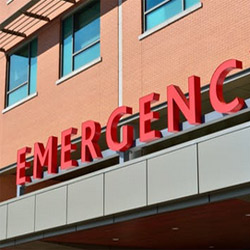 Chicago Firm Covers Bankruptcy in the Wake of COVID-19
The COVID-19 pandemic has damaged the economy, leaving many families and business owners worried about how they will pay for even the most basic expenses. In the midst of this crisis, you might be considering filing for bankruptcy or wondering how COVID-19 will affect an existing bankruptcy filing. No matter your situation, Chicago Bankruptcy Law Firm of Daniel J. Winter is here to help give you the answers and assistance that you need. We are more than happy to explain to anyone in financial distress exactly what their options are. We offer the "Touchless Bankruptcy" so you don't have to leave your home to consult with us!

We can help you make sense of your student loans, at each step of the process. We can guide you and give you options that the lenders don't tell you about. From choosing a school for your child, planning to try to minimize the debt, to selecting the types of loans from what is available, to helping with repayment plans, we can help you manage all parts of the college financial process. We can also help when student loans spin out of control.