Lawyer tells Australian court Geoffrey Rush barely eating
Criminal Law
Oscar-winning actor Geoffrey Rush has become virtually housebound, barely eats and wakes each morning with a "terrible sense of dread" since a Sydney newspaper alleged inappropriate behavior toward an actress, his lawyer swore in an affidavit.

Lawyer Nicholas Pullen's affidavit submitted to the Australian Federal Court in Sydney on Monday said the 66-year-old Australian actor had suffered "tremendous emotional and social hardship" since The Daily Telegraph accused him in December of inappropriate behavior toward actress Eryn Jean Norvill during the Sydney Theatre Company's production of "King Lear" in 2015.

Rush has denied the allegation. He is suing the newspaper over the articles, which he says portray him as a pervert and sexual predator. Details of the alleged behavior remain vague.

Rush "suffers lack of sleep and anxiety requiring medication" and believes his worth to the entertainment industry "is now irreparably damaged," his lawyer wrote.

He rarely left home in the three months after the articles and "has been virtually housebound," his lawyer said.

Rush "has lost his appetite and barely eats" and "wakes up every morning with a terrible sense of dread about his future career," Pullen added.

Rush has performed in the Sydney Theatre Company for 35 years. He won the 1997 best actor Academy Award for "Shine" and has three other Oscar nominations. He is perhaps best known as Captain Barbossa in the "Pirates of the Caribbean" films.
Related listings
A distraught father seething over sexual abuse suffered by three daughters tried to attack former sports doctor Larry Nassar in a Michigan courtroom Friday after a judge rejected his request to confront the "demon" in a locked room, a stunning rush t...

A court error publicly revealed the name of a man identified as a person of interest in the deadliest mass shooting in modern U.S. history.Clark County District Court Judge Elissa Cadish acknowledged that a member of her court staff failed to black o...

The man accused of fatally shooting one person and wounding six others at a Tennessee church is slated for a court appearance.A preliminary hearing for 25-year-old Emanuel Kidega Samson is scheduled for Monday morning in front of a Davidson County ge...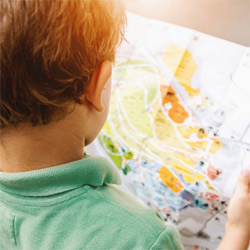 New York Commercial Litigation Law Firm - Woods Lonergan PLLC
Founded in 1993 by Managing Partner James F. Woods, Woods Lonergan PLLC has built a strong reputation as a resourceful and industrious firm that provides clients with clear, concise, and straightforward answers to their most challenging legal issues. Partner Lawrence R. Lonergan, who joined the firm in 2008, has been a friend and colleague to Mr. Woods for over 40 years and shares the same business philosophy. Woods Lonergan PLLC's collective experience and expertise enables the firm to expeditiously and effectively analyze the increasing challenges clients face in an evolving business and legal world, in many instances, avoiding unnecessary time and expense to our clients. Our mission is simple: provide cutting-edge expertise and sound advice in select areas of the law for corporate and business clients. We thrive on providing each client with personalized attention, forceful representation, and a collaborative team effort that embraces collective knowledge.
Business News