Kentucky court suspends prosecutor who asked for nude photos
Criminal Law
The Kentucky Supreme Court has suspended an Eastern Kentucky prosecutor who promised to help a defendant in exchange for nude photos.

Ronnie Goldy is the commonwealth's attorney for Bath, Menifee, Montgomery and Rowan counties. Although the court temporarily suspended him, it said in its Friday order that only the General Assembly can remove Goldy from office through impeachment, the Courier Journal reported.

The newspaper previously reported that Goldy exchanged 230 pages of Facebook messages with a female defendant. Goldy testified at a Sept. 8 hearing that he didn't remember sending the messages but did not deny having done so. The woman has testified that in exchange for photos, Goldy withdrew warrants and had cases continued. She also said that she had sex with the prosecutor.

In addition to the suspension, Goldy also faces possible disbarment. He did not immediately respond to a message from the paper.
Related listings
The Ohio Supreme Court has upheld the death penalty for a man who shot and killed a couple whose house and dog he was caring for while they were away on vacation.Death row inmate George Brinkman pleaded guilty to the 2017 deaths of Rogell and Roberta...

A Colorado man pleaded not guilty Thursday in federal court in Vermont to kidnapping a man who was later found shot to death in a snowbank in 2018 in what prosecutors allege is a murder-for-hire case stemming from a financial dispute. Federal prosecu...

Mexico's Supreme Court deemed constitutional Thursday a controversial energy law pushed by President Andrés Manuel López Obrador that gives government-owned power plants preference over private competitors.The law took effect in M...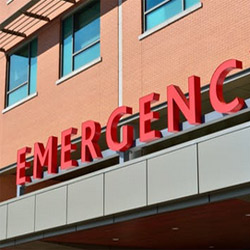 Victorville CA DUI Lawyers - Drunk Driving Defense Attorney
Victorville DUI defense Attorneys - DUI defense will have a long-term effect on anyone's life, making the decision to receive legal representation an easy one. The fact is, most people accused of a DUI are first offenders with no criminal background. Whether this is your first run in with the law or you have had previous convictions, you are in need of a DUI defense attorney.

Our attorneys know the tricky ways to challenge all of the DUI tests and know how to claim improper collection of evidence. We will be able to negotiate on your behalf and free you from charges and help you keep your drivers license. The DUI process can last up to several months, we can make this process easier on you.
Business News