DACA is illegal with issue likely to be decided by Supreme Court
Criminal Law
While a federal judge on Wednesday declared illegal a revised version of a federal policy that prevents the deportation of hundreds of thousands of immigrants brought to the U.S. as children, he declined to order an immediate end to the program and the protections it offers to recipients.

U.S. District Judge Andrew Hanen agreed with Texas and eight other states suing to stop the Deferred Action for Childhood Arrivals, or DACA, program. The judge's ruling was ultimately expected to be appealed to the U.S. Supreme Court, sending the program's fate before the high court for a third time.

"While sympathetic to the predicament of DACA recipients and their families, this Court has expressed its concerns about the legality of the program for some time," Hanen wrote in his 40-page ruling. "The solution for these deficiencies lies with the legislature, not the executive or judicial branches. Congress, for any number of reasons, has decided not to pass DACA-like legislation ... The Executive Branch cannot usurp the power bestowed on Congress by the Constitution — even to fill a void."

Hanen's order extended the current injunction that had been in place against DACA, which barred the government from approving any new applications, but left the program intact for existing recipients during the ongoing legal review.

Hanen also declined a request by the states to order the program's end within two years. Hanen said his order does not require the federal government to take any actions against DACA recipients, who are known as "Dreamers."

Thomas Saenz, president and general counsel of the Mexican American Legal Defense and Educational Fund, or MALDEF, which is representing DACA recipients in the lawsuit, said it will ultimately be up to higher courts, including the Supreme Court, to rule on DACA's legality and whether Texas proved it had been harmed by the program.
Related listings
Angry, frustrated and unable to lead a fractured and unruly Republican majority, House Speaker Kevin McCarthy on Thursday told the colleagues threatening to oust him: Do it. The embattled Republican leader essentially dared his hard-right flank to qu...

The former IT director of a Rhode Island metals fabrication company convicted of stealing more than $1 million from his employer and using the money for personal expenses was sentenced Monday to nearly three years in prison. Juan Hicks, 47, of New Be...

Groups opposed to Maine's new law expanding abortion access won't attempt to nullify the statute through a so-called People's Veto referendum.Republican Rep. Laurel Libby, leader of the Speak Up for LIFE group, said Wednesday that a...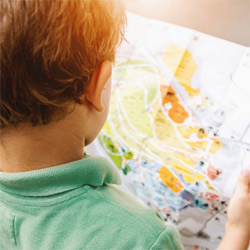 St. Louis Missouri Criminal Defense Lawyer
A National Presence with clients all over the country. For years, The Law Offices of John M. Lynch, LLC, has been committed to providing clients with the attentive service and the strong representation needed to resolve complex criminal defense, personal injury and general litigation issues. And we have achieved and unparalleled level of success. Our St. Louis trial lawyers aggressively defend state and federal cases involving drug crimes, white collar crimes, violent crimes, DWI and other crimes in the St. Louis area and beyond. As our motto states, YOUR SOLUTION BEGINS WITH US. Call us today for your free consulation!"

Any federal crime allegation or arrest can change your life. The consequences for a conviction are severe, including the possibility of fines, property forfeiture, prison time and other punishments. Aggressive representation is needed to defend against charges at the federal level. The Law Offices of John M. Lynch, LLC, offers experienced federal criminal defense for clients in St. Louis, St. Charles and surrounding communities in Missouri, Illinois and the nation. Our law firm has a proven record of success for cases involving serious federal charges.
Business News